JUNK YARD BEFORE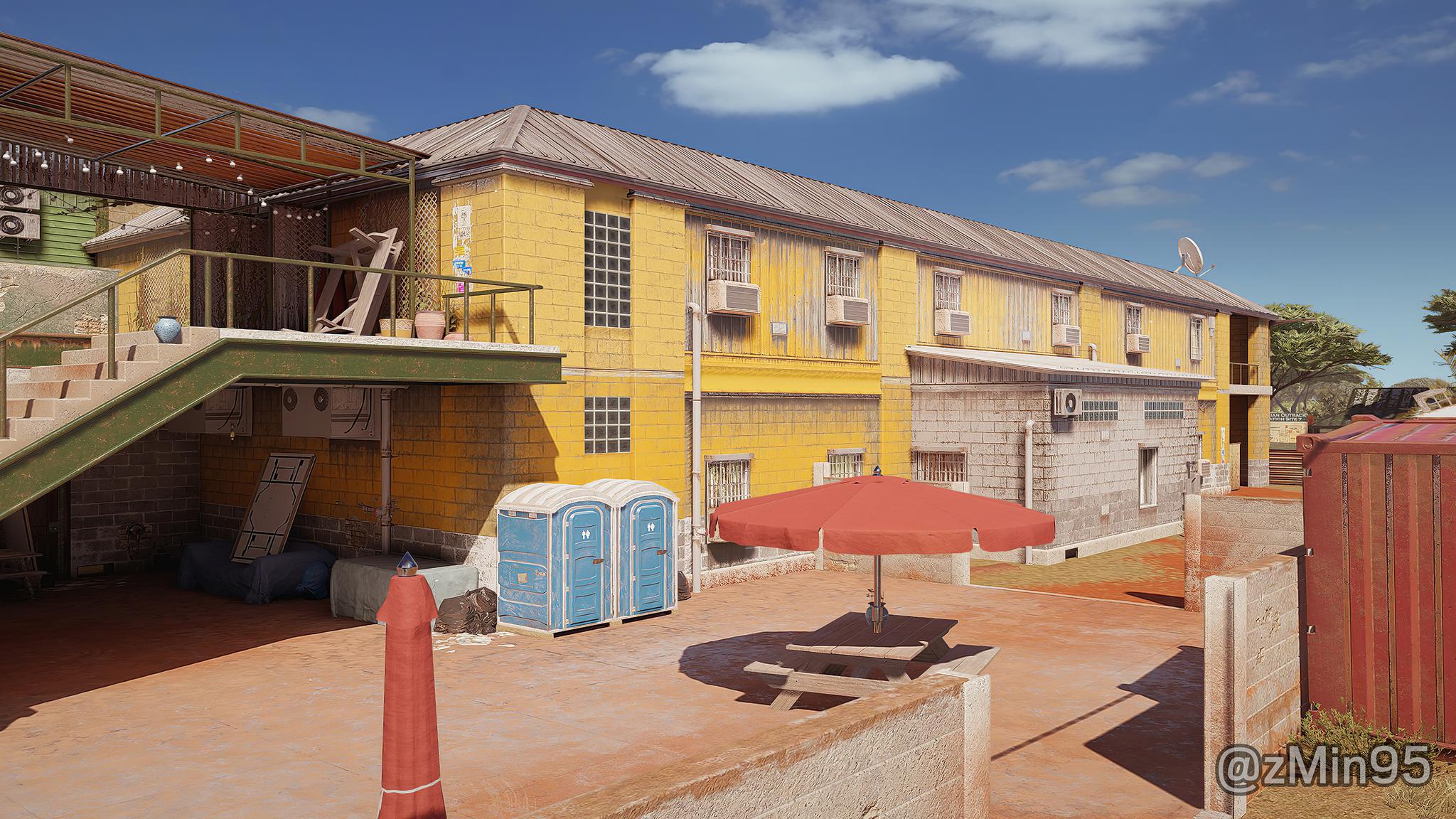 JUNK YARD AFTER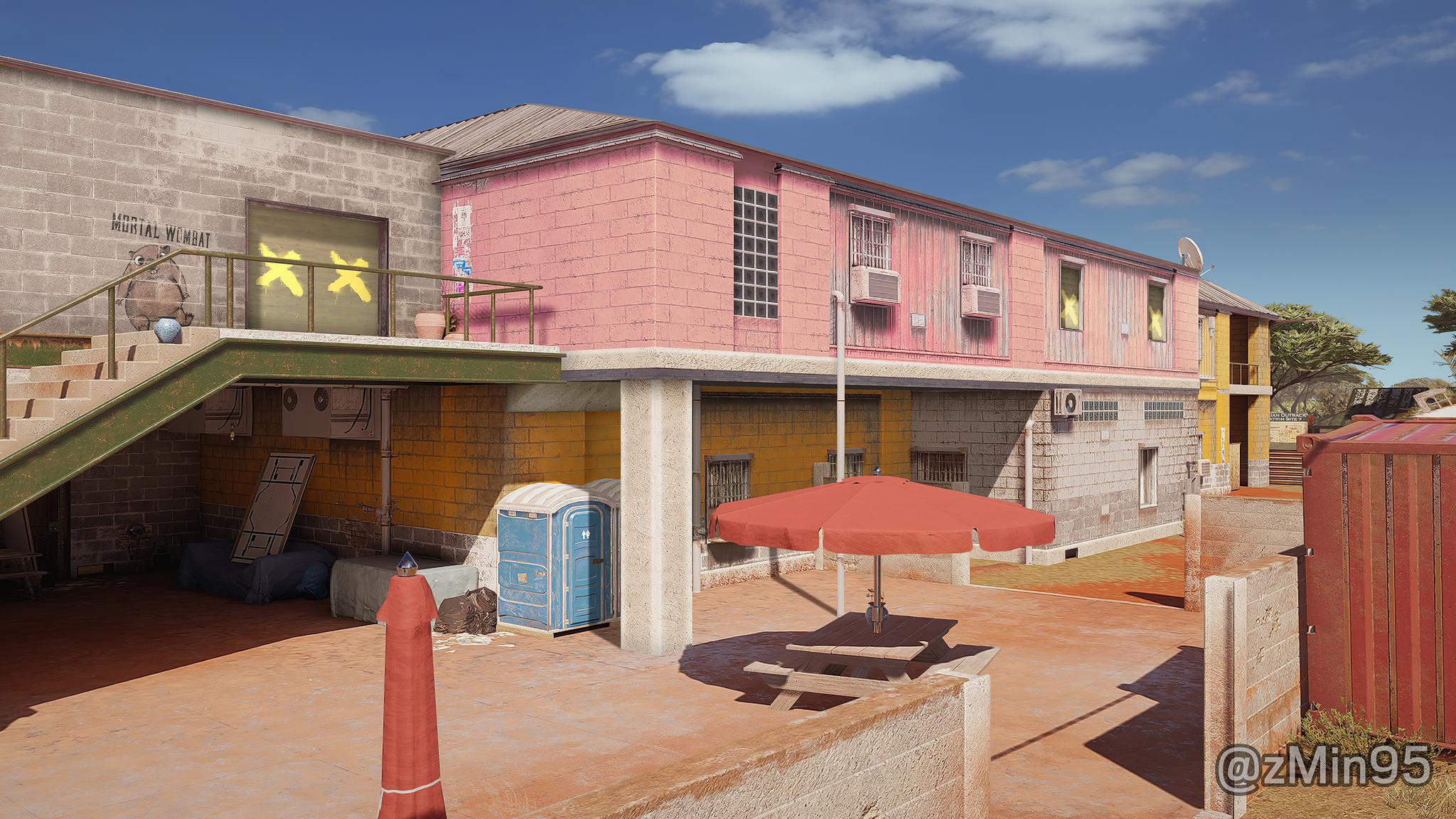 Laundry and Piano have been extended and Terrace has been made an inside part of the building. This results in additional ways to attack via rappelling, more comfortable fights around Piano Stairs and loosens up the congestion around Games Room and Bull with defenders being able to rotate through Terrace.
Inside view follows below.
PIANO/LAUNDRY BEFORE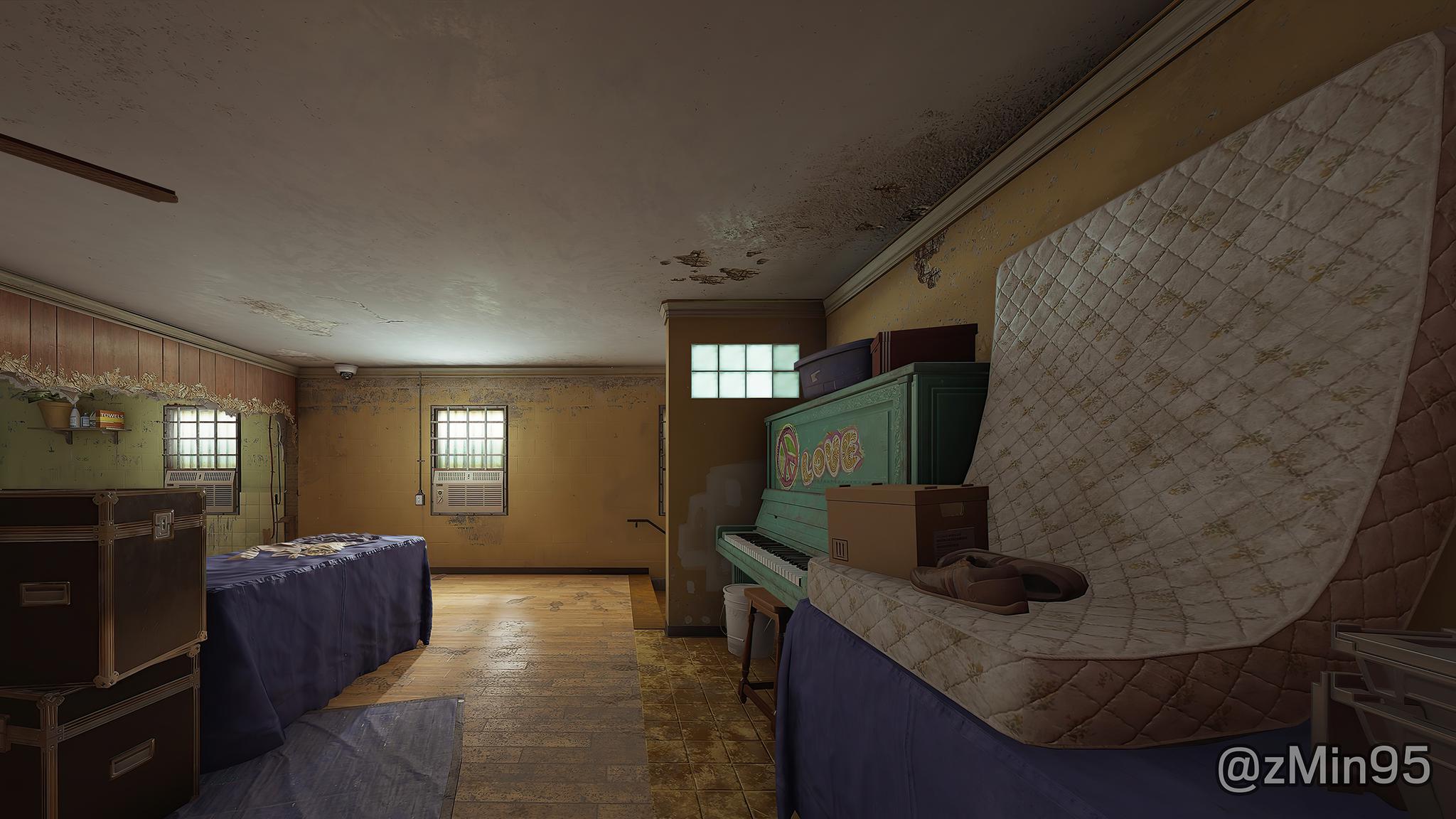 PIANO/LAUNDRY AFTER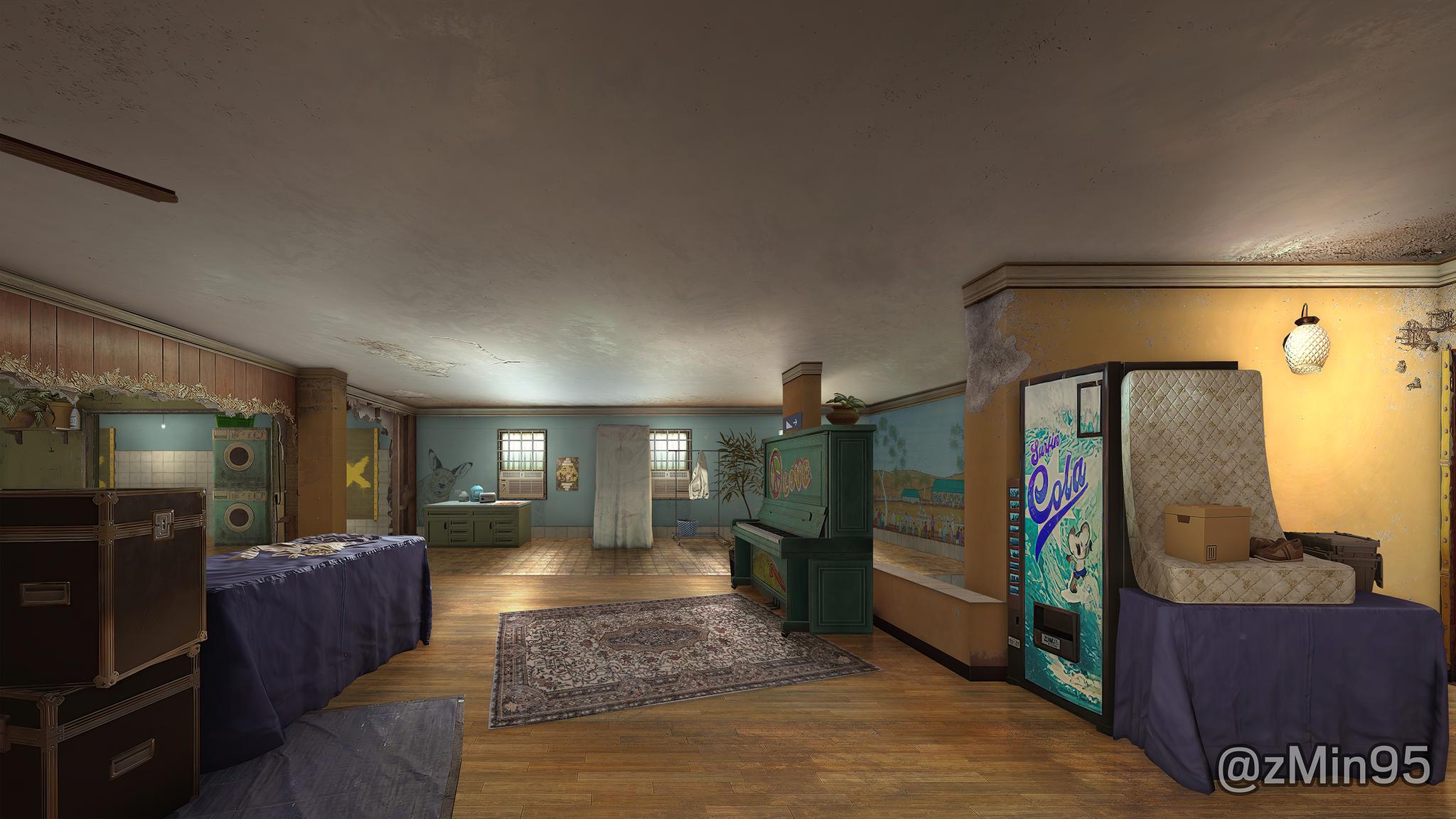 Piano and Laundry have been extended. Piano Stairs are now straight and feature a half-wall and pillar similar to Kanal's Server Stairs. The two windows at the Laundry Extension provide attackers with a strong position that comes at a high risk of run outs from Terrace, Bathroom, Back Entrance and Restaurant Window below Terrace Stairs.



TERRACE BEFORE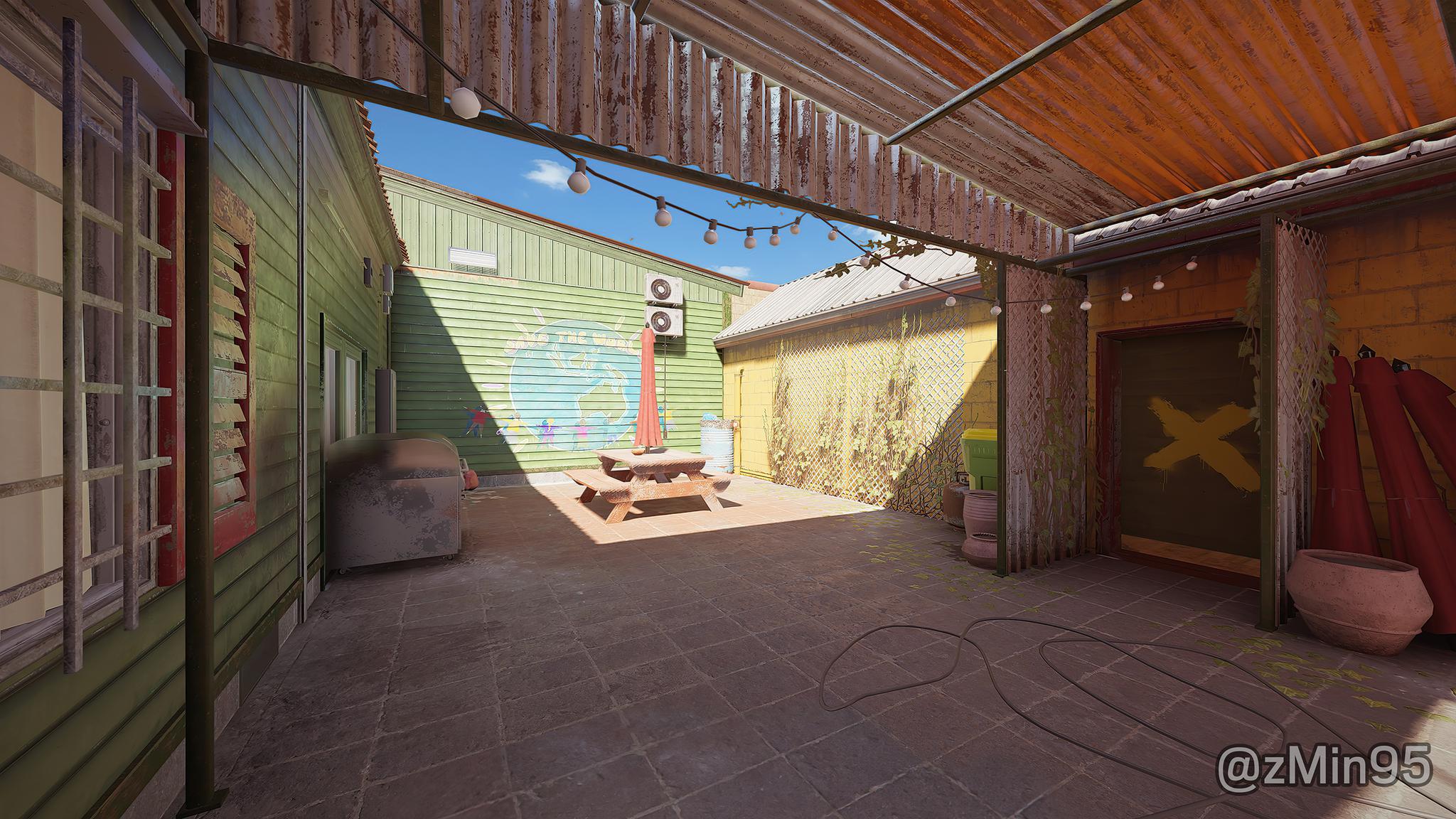 TERRACE AFTER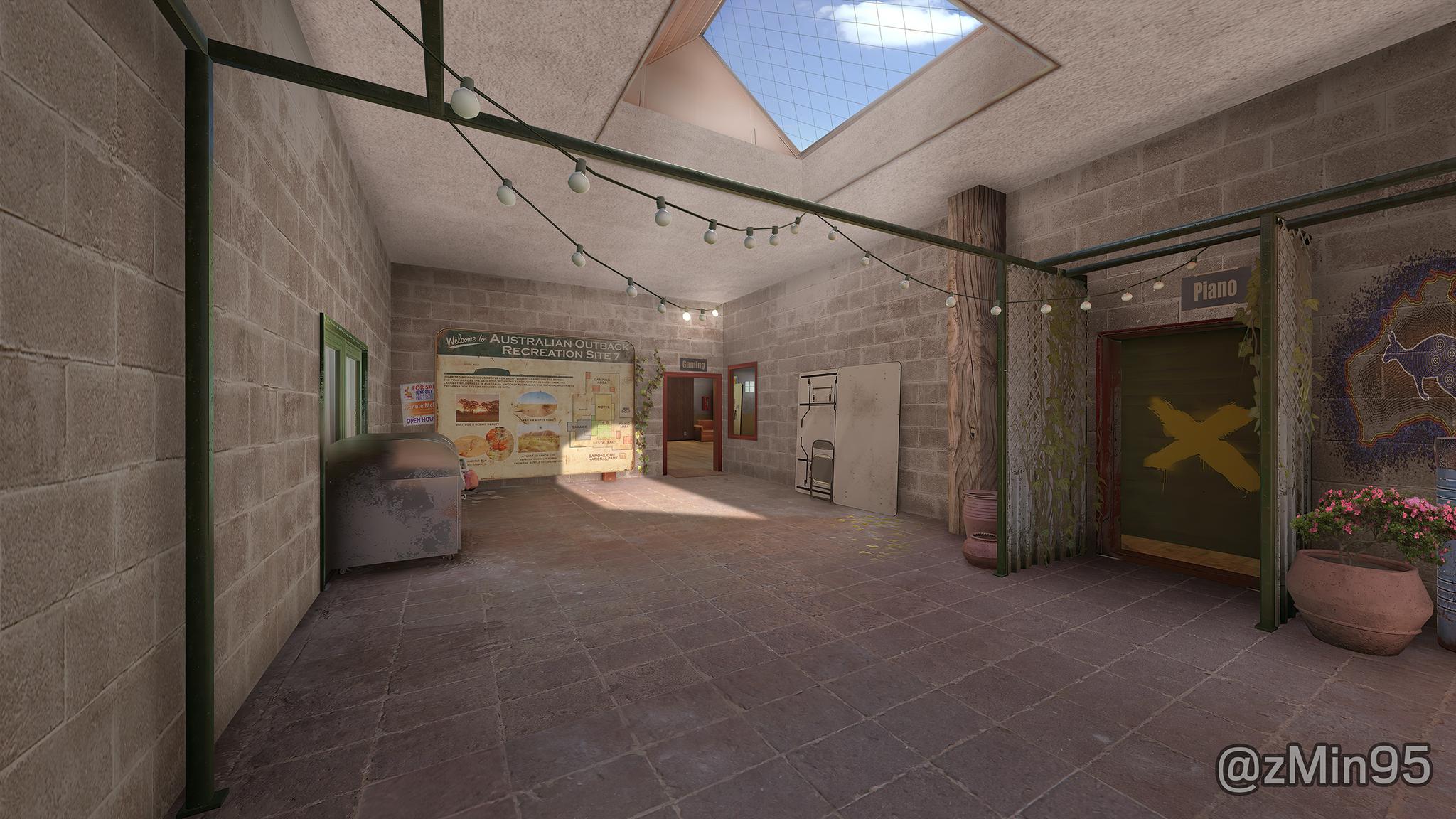 Terrace is now part of the inside of the building and has a connecting window and door to Games Room. A skylight prevents defenders from extending too aggressively into Terrace without allowing attackers to drop. Attackers can enter Terrace through a double door right behind the camera angle as seen in the very first image.


GAMES ROOM BEFORE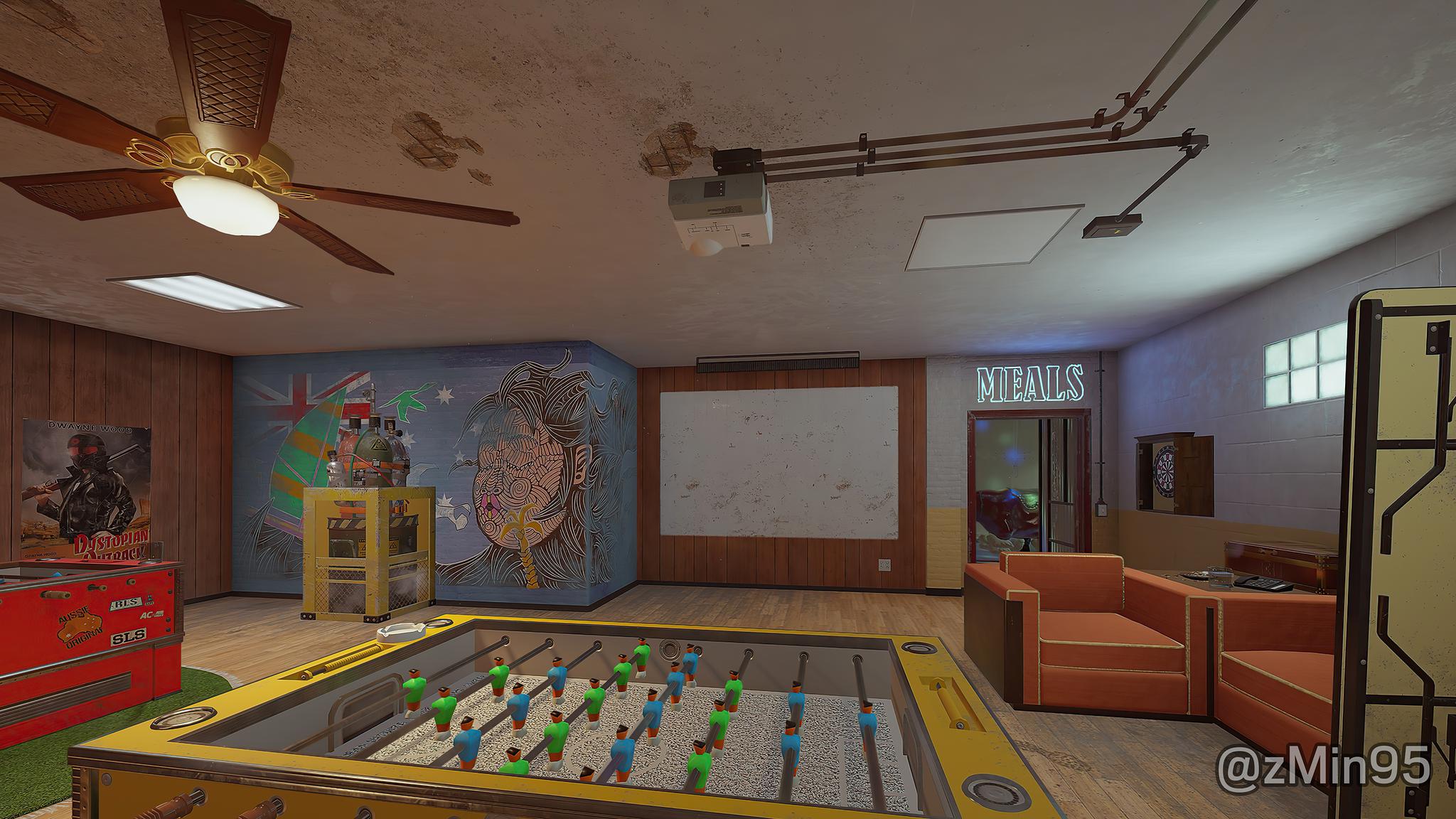 GAMES ROOM AFTER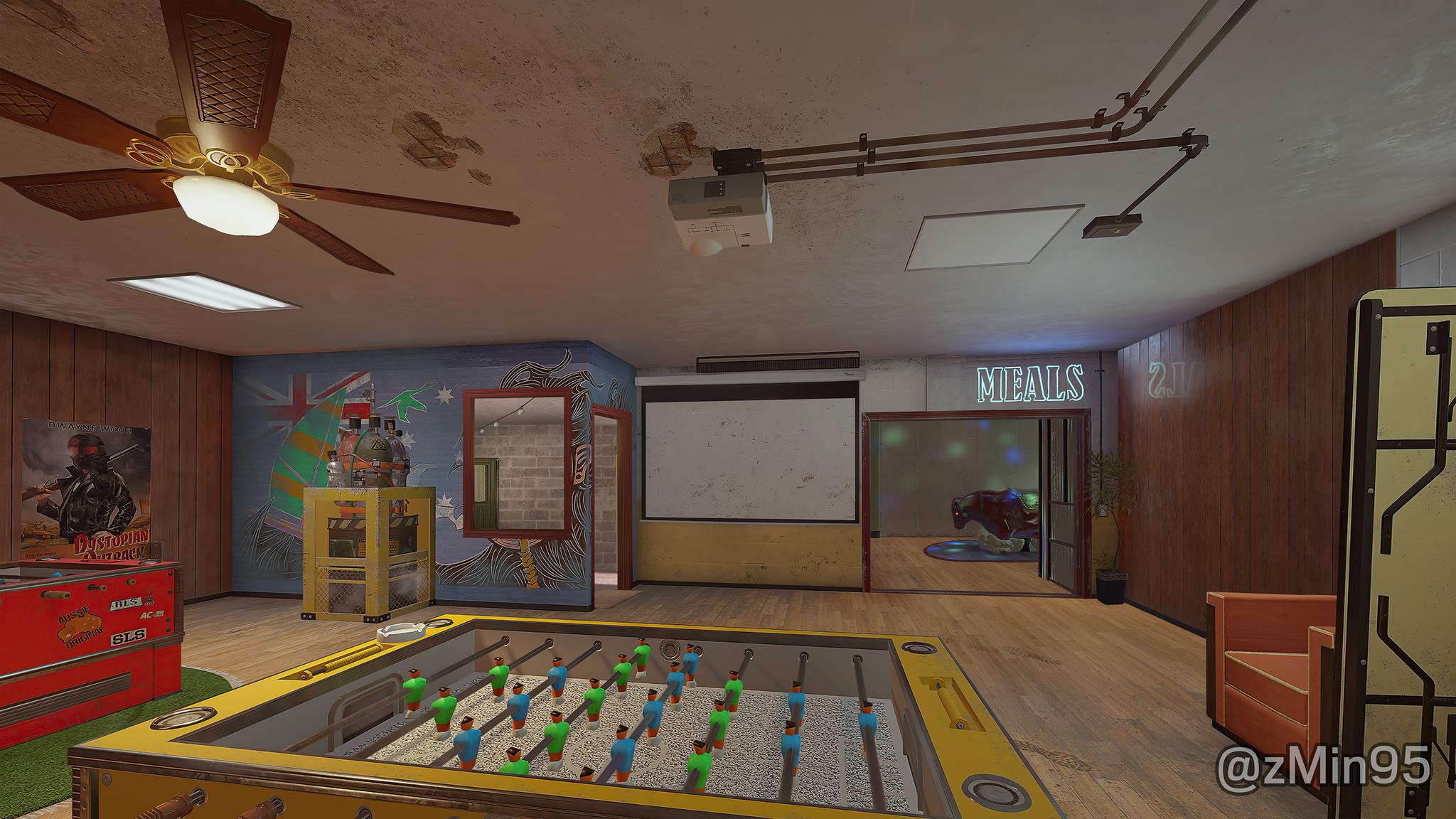 The soft wall to Bull was shifted towards the new Balcony Entrance, the single door widened to a double door; and a connecting window and door to Terrace have been added.
An inside and outside view of the new Balcony Entrance will follow below.


BULL BEFORE


BULL AFTER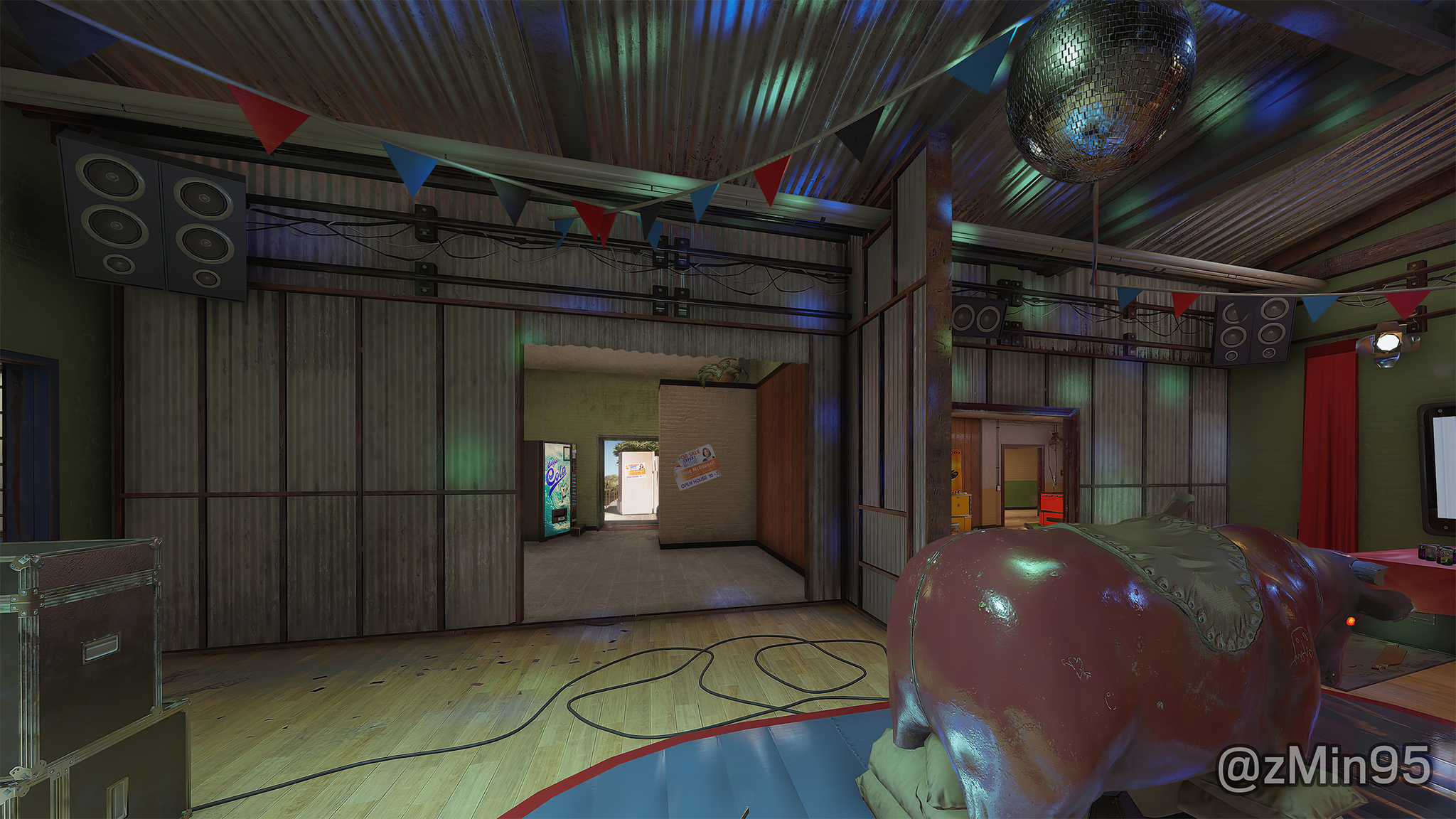 A new room called Balcony Entrance has been added to provide attackers with a way to take Bull without the need of vaulting through the window into a certain crossfire. The Games Room soft wall has been switched over. It is unlikely that defenders will be able to properly contest Balcony Entrance since a second door to the left of the soda machine allows attackers to clear that room from the outside (outside view will follow below). To safely breach into Games Room attackers still need to clear the area around Bull containing Office, Party and Electric Room.


SOUTH WEST BALCONY BEFORE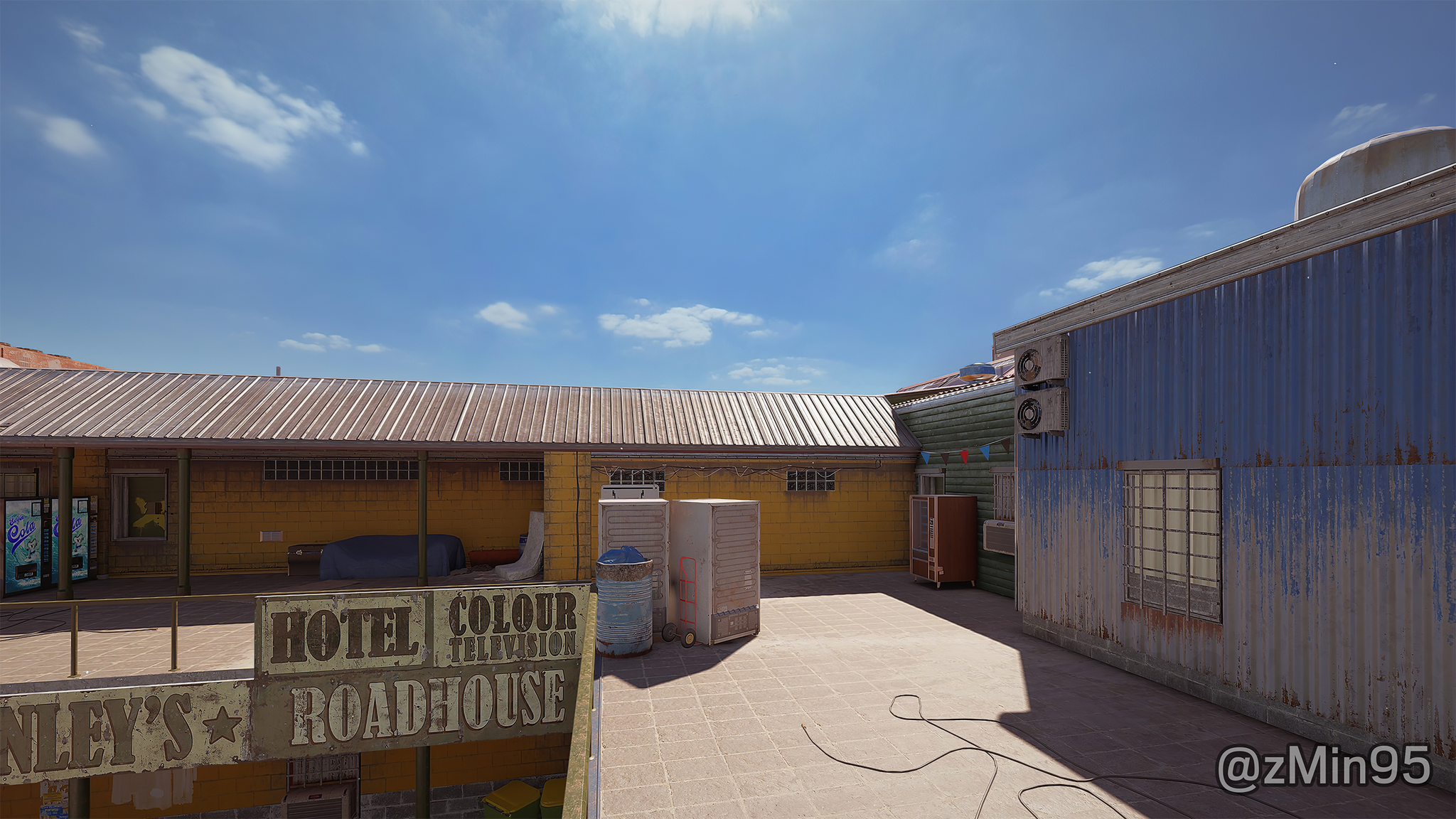 SOUTH WEST BALCONY AFTER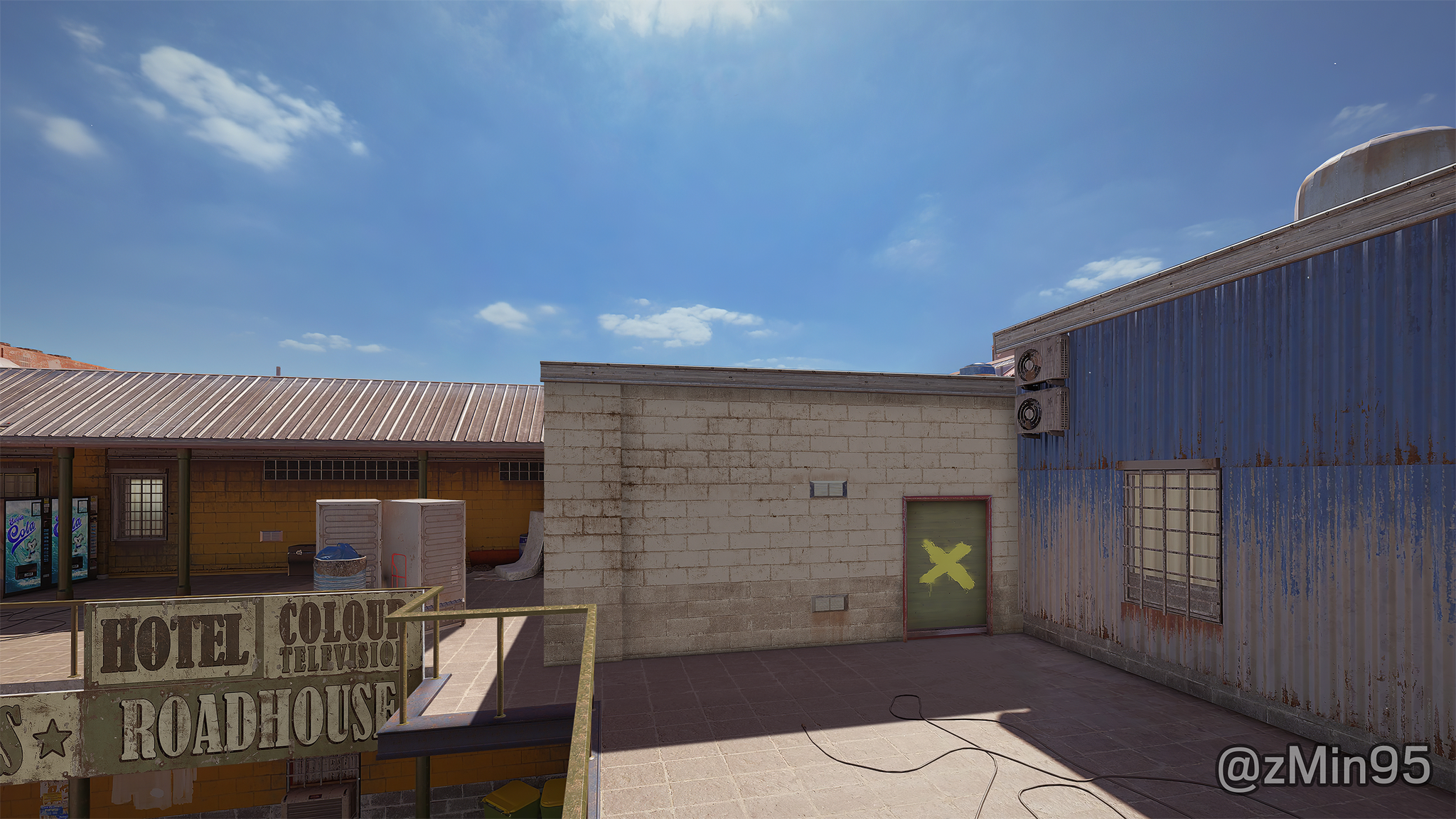 The outside view of the new Balcony Entrance room with vision of the single door and the double door being around the corner out of sight. The fridges have been moved and prevent attackers from deep angles through Balcony Entrance double door into Bull. The Showers Window has been closed to compensate for the reduced safety of anchor positions around Piano.



All these changes take place on 2F since I believe that the sheer volume of soft floor provides ample meta changes to 1F as well.