High resolution images and thoughts:
COURTYARD BEFORE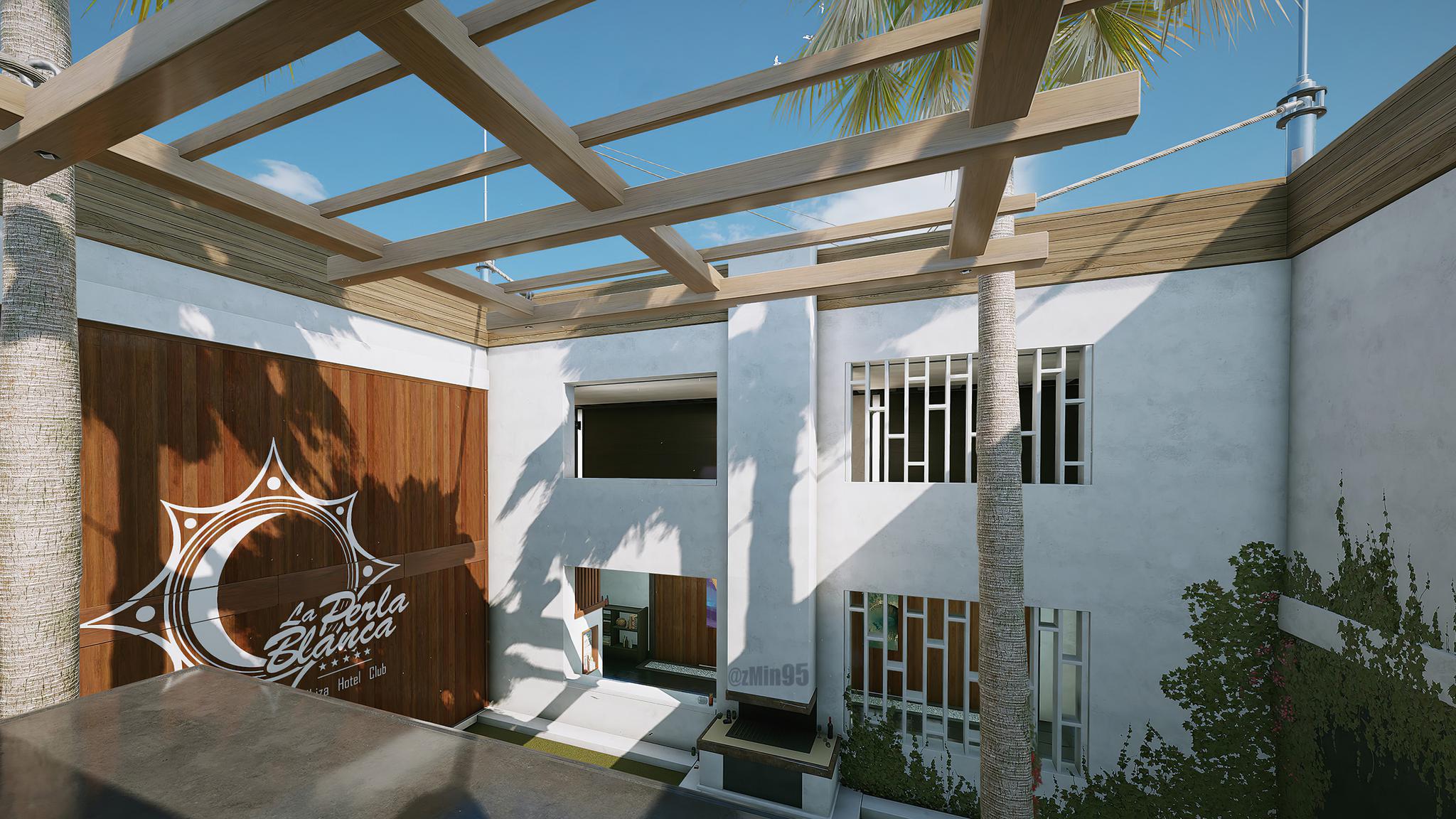 COURTYARD AFTER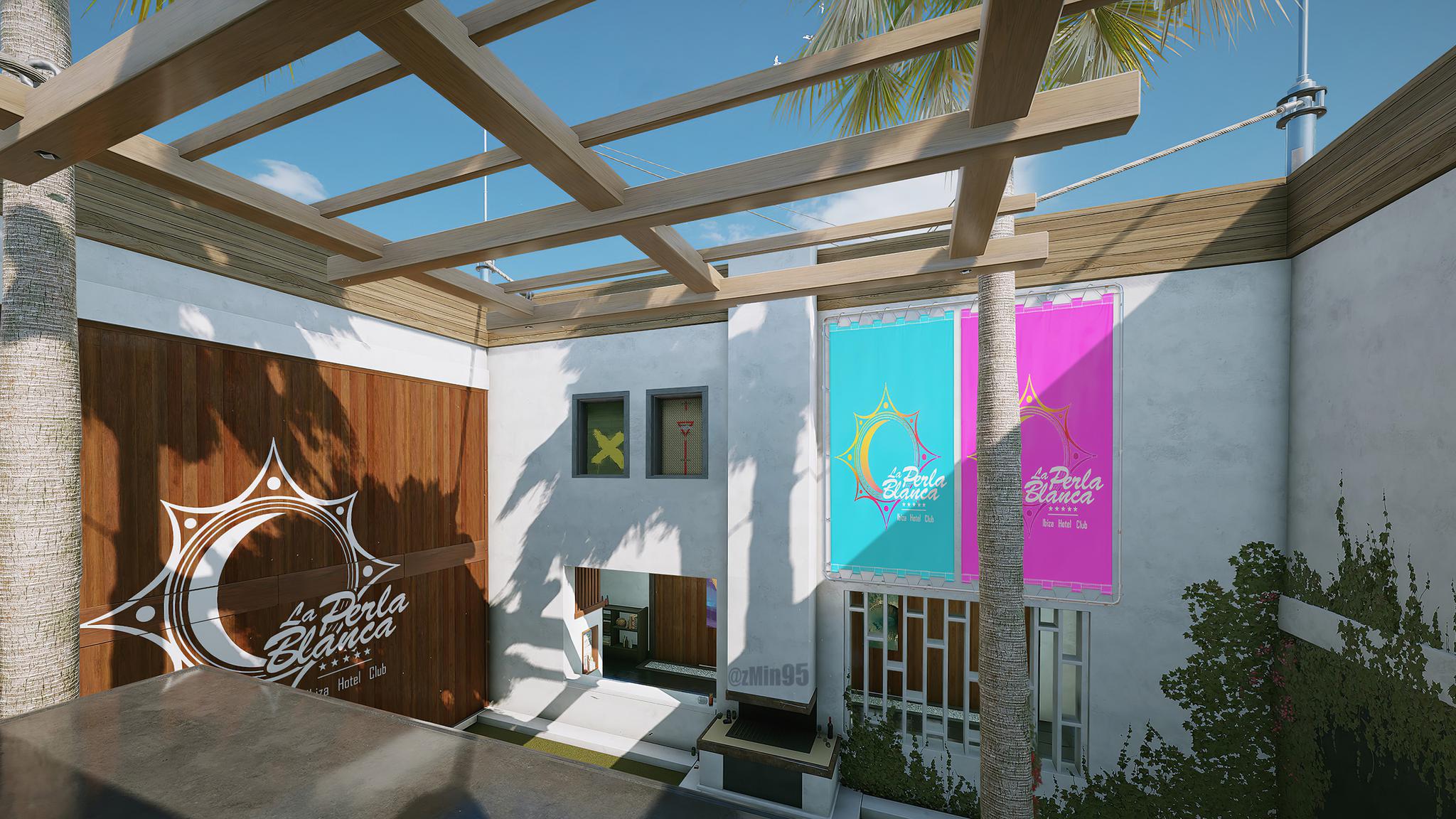 VIP HALLWAY BEFORE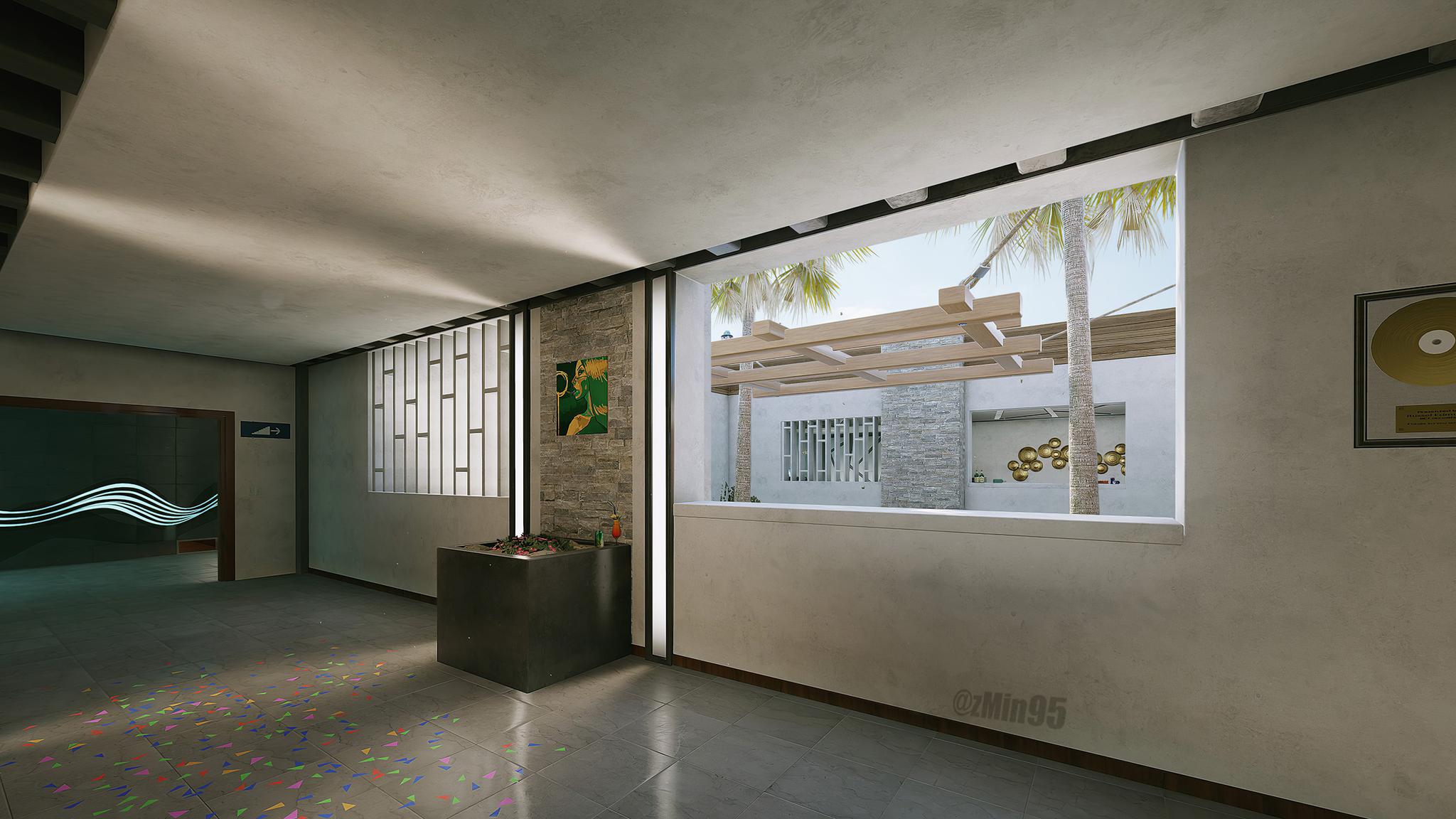 VIP HALLWAY AFTER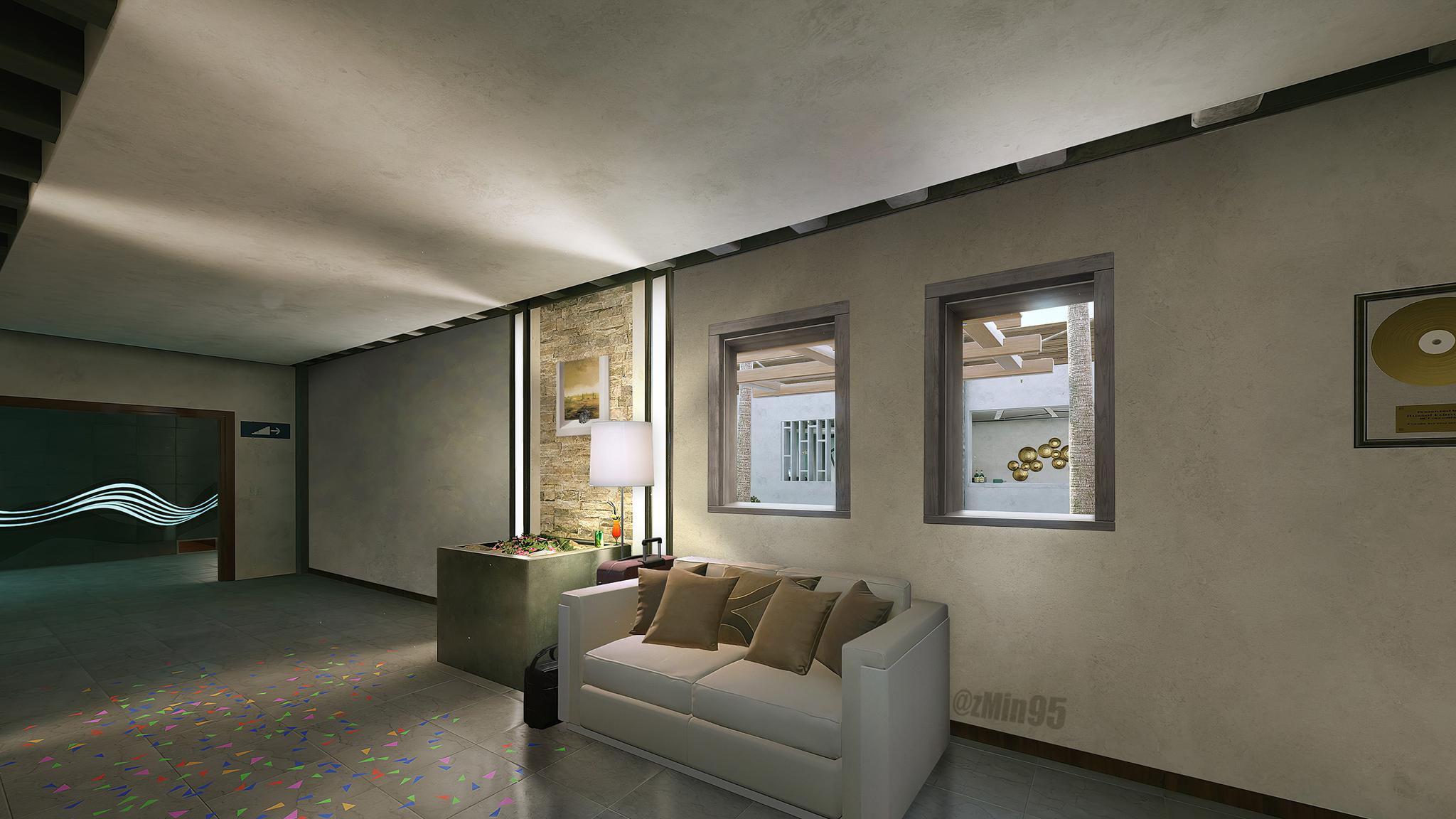 Changing the courtyard window allows defenders to play in VIP/hookah hallway and limits attackers LOS from the roof.
VIP BEFORE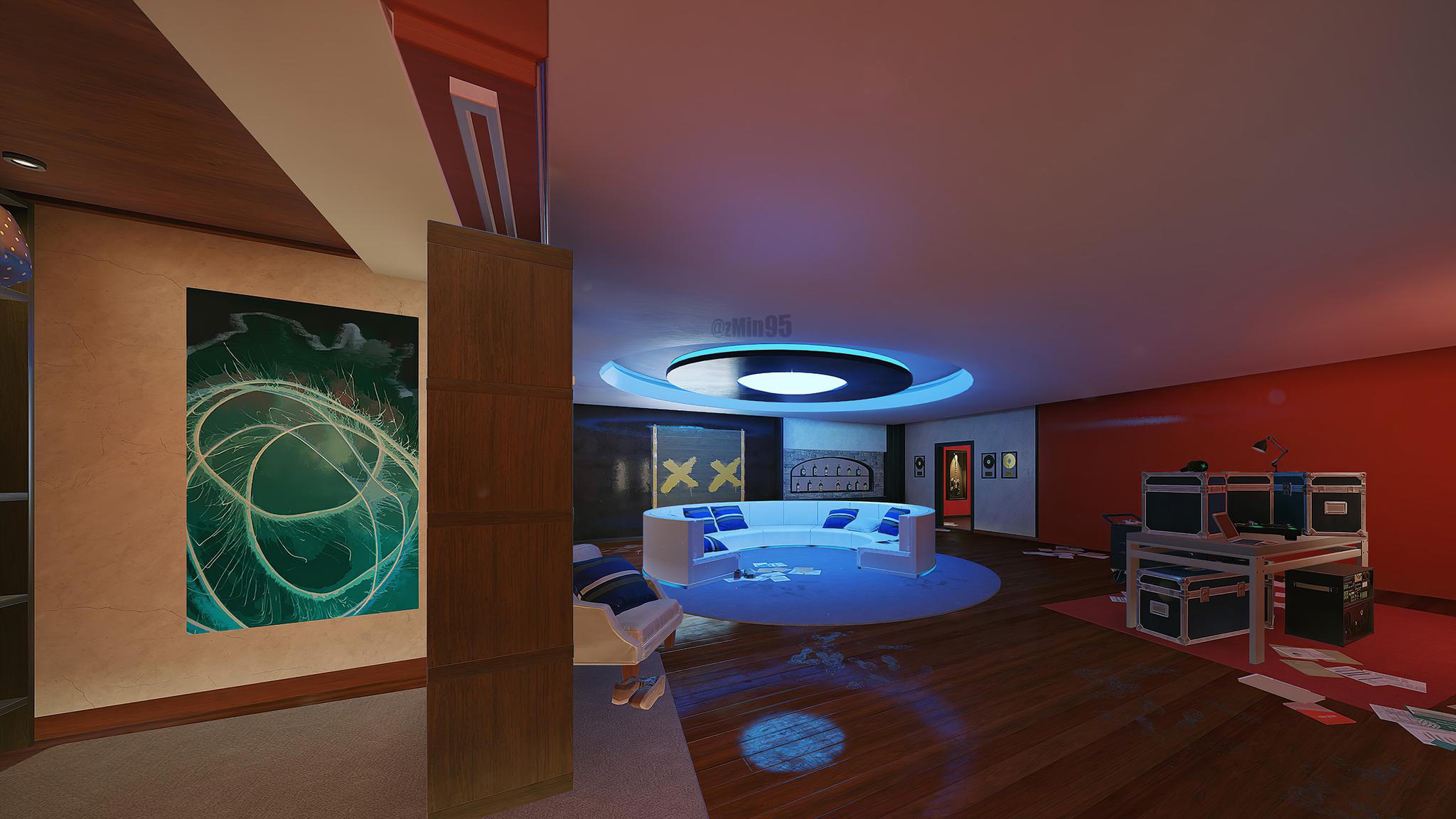 VIP AFTER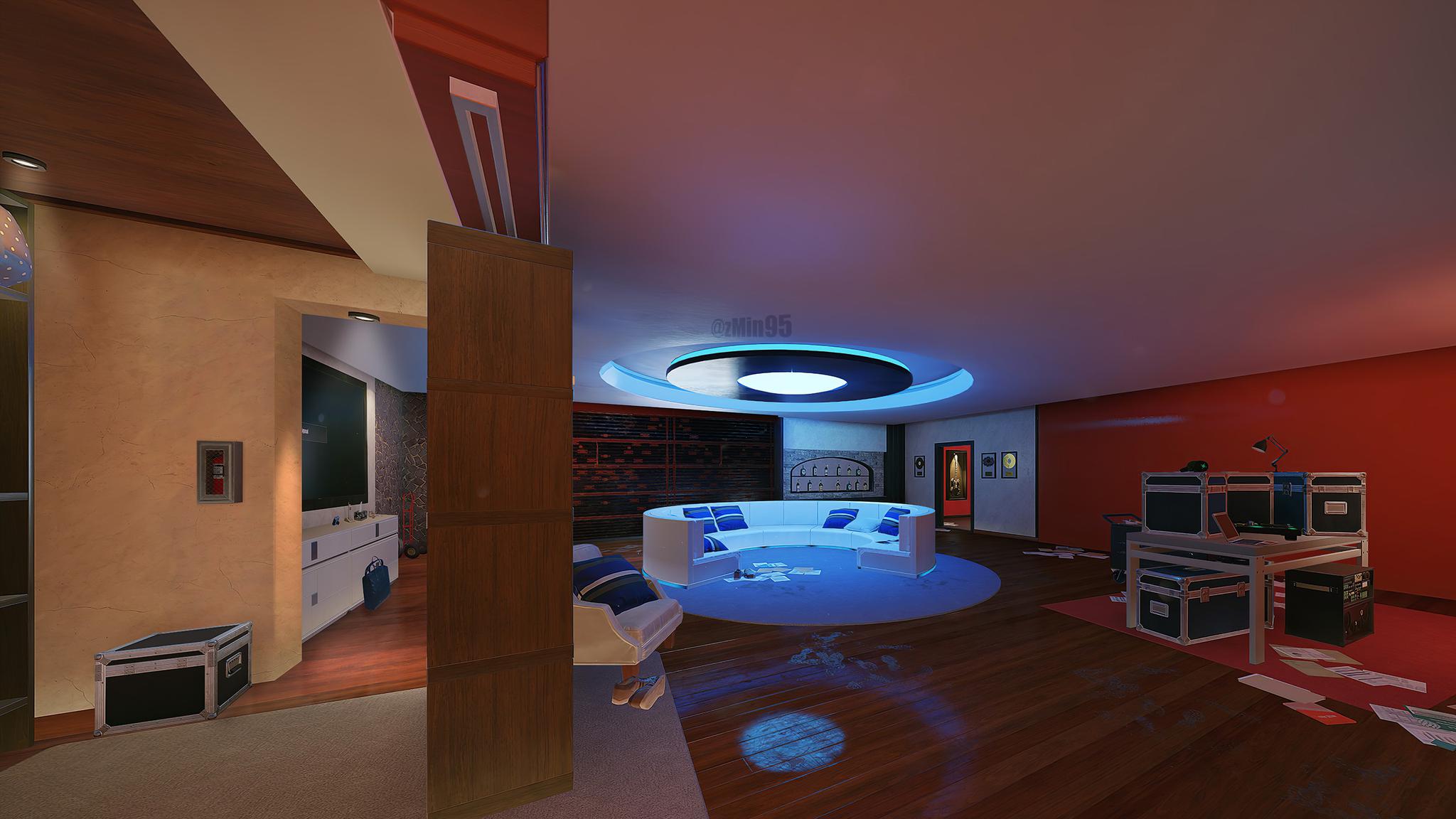 VIP BALCONY BEFORE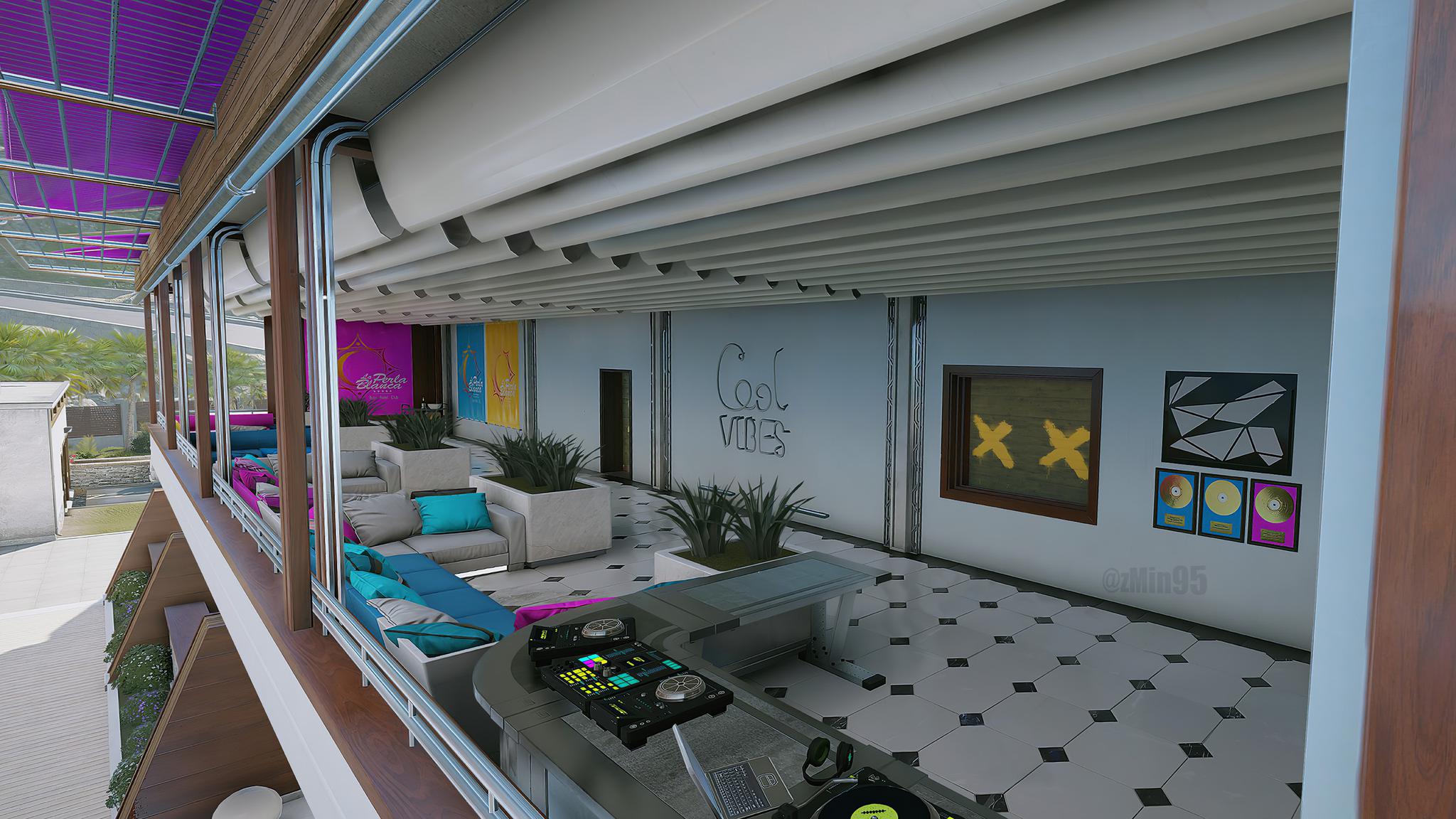 VIP BALCONY AFTER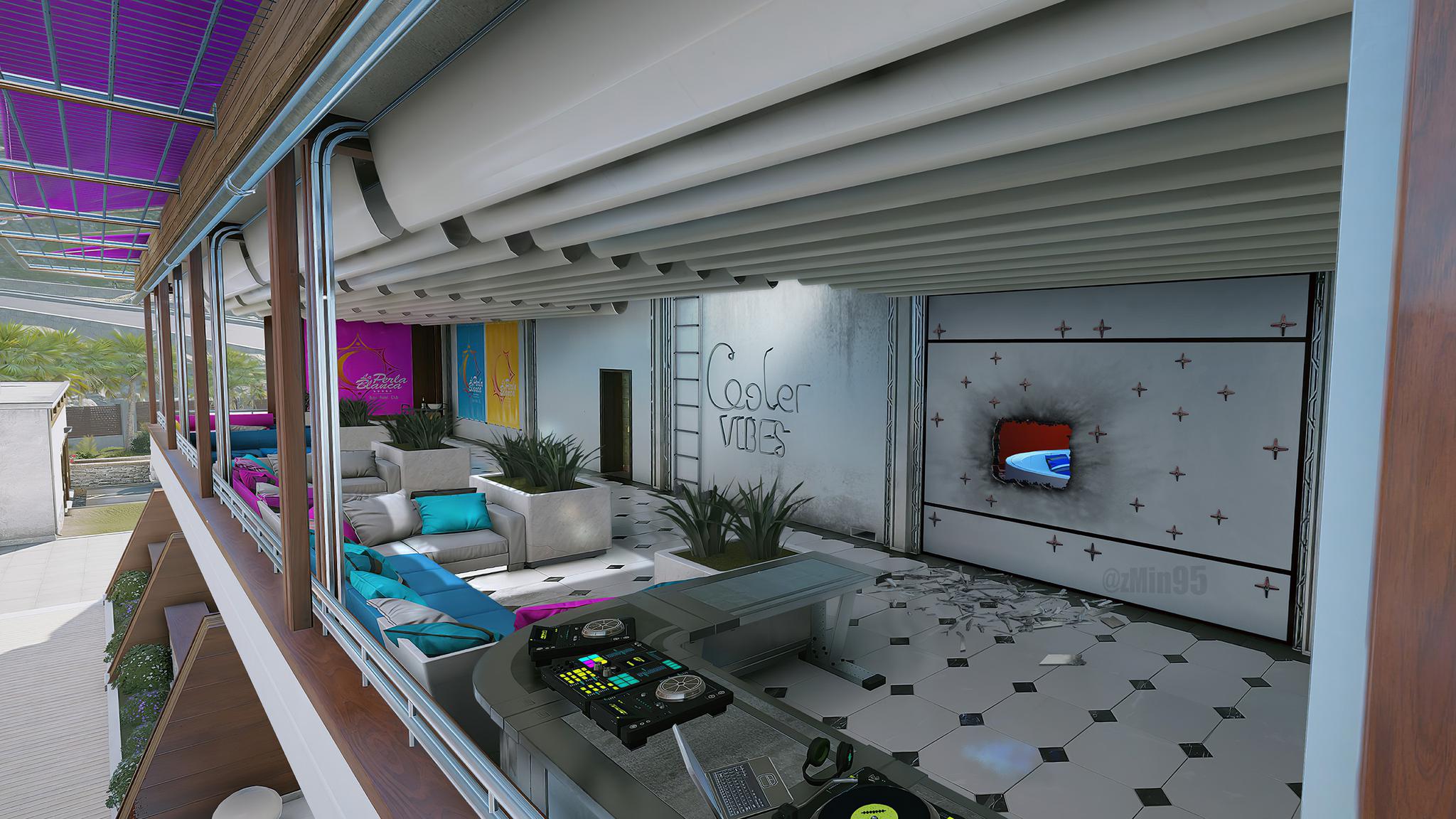 Replacing big window with a reinforceable wall and creating a rotation behind the shelf allows defenders to context VIP. This should primarily aid penthouse and kitchen bombsites and make hard breachers on Coastline more important.


BATHROOM/SERVICE BEFORE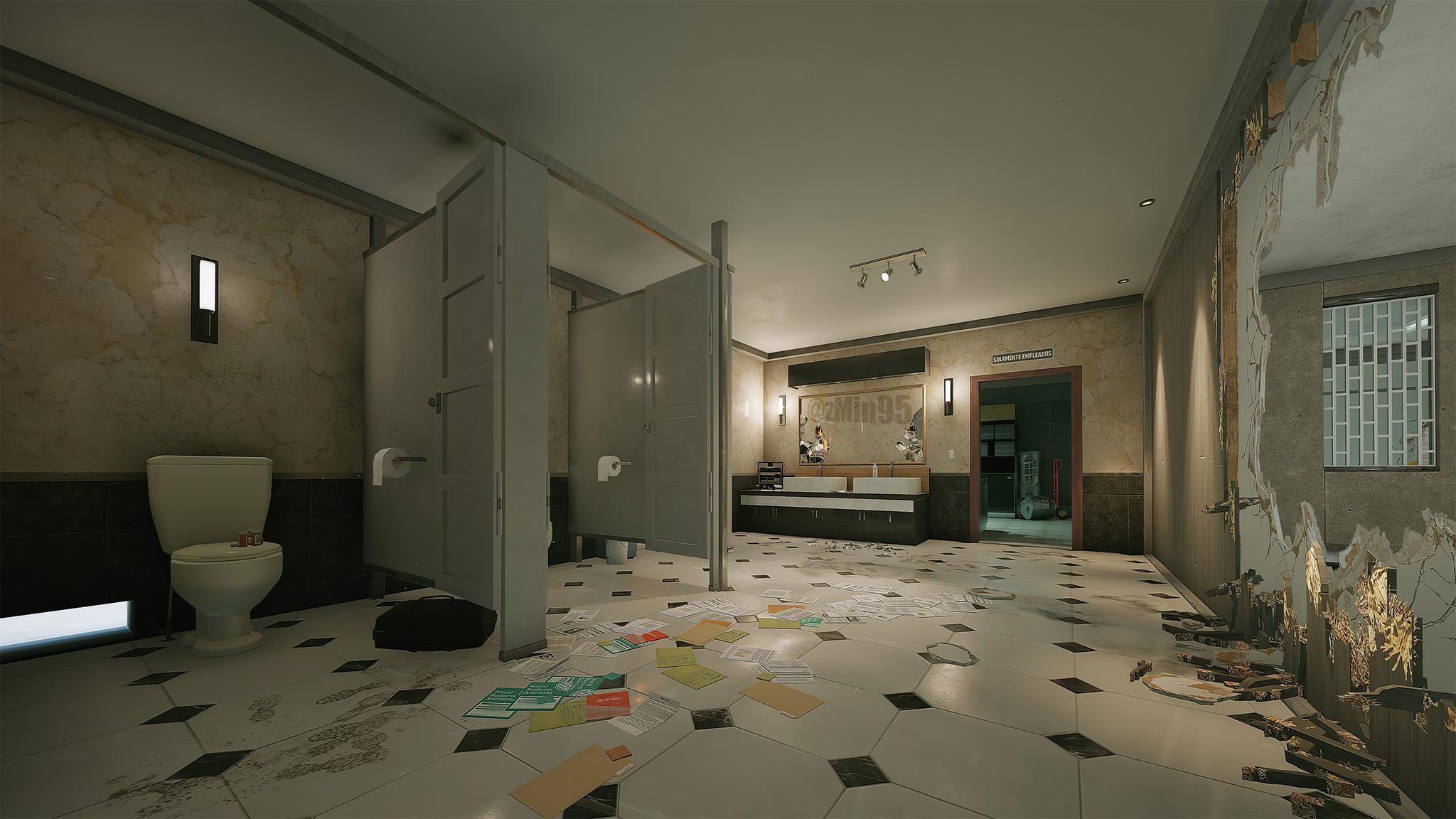 BATHROOM/SERVICE AFTER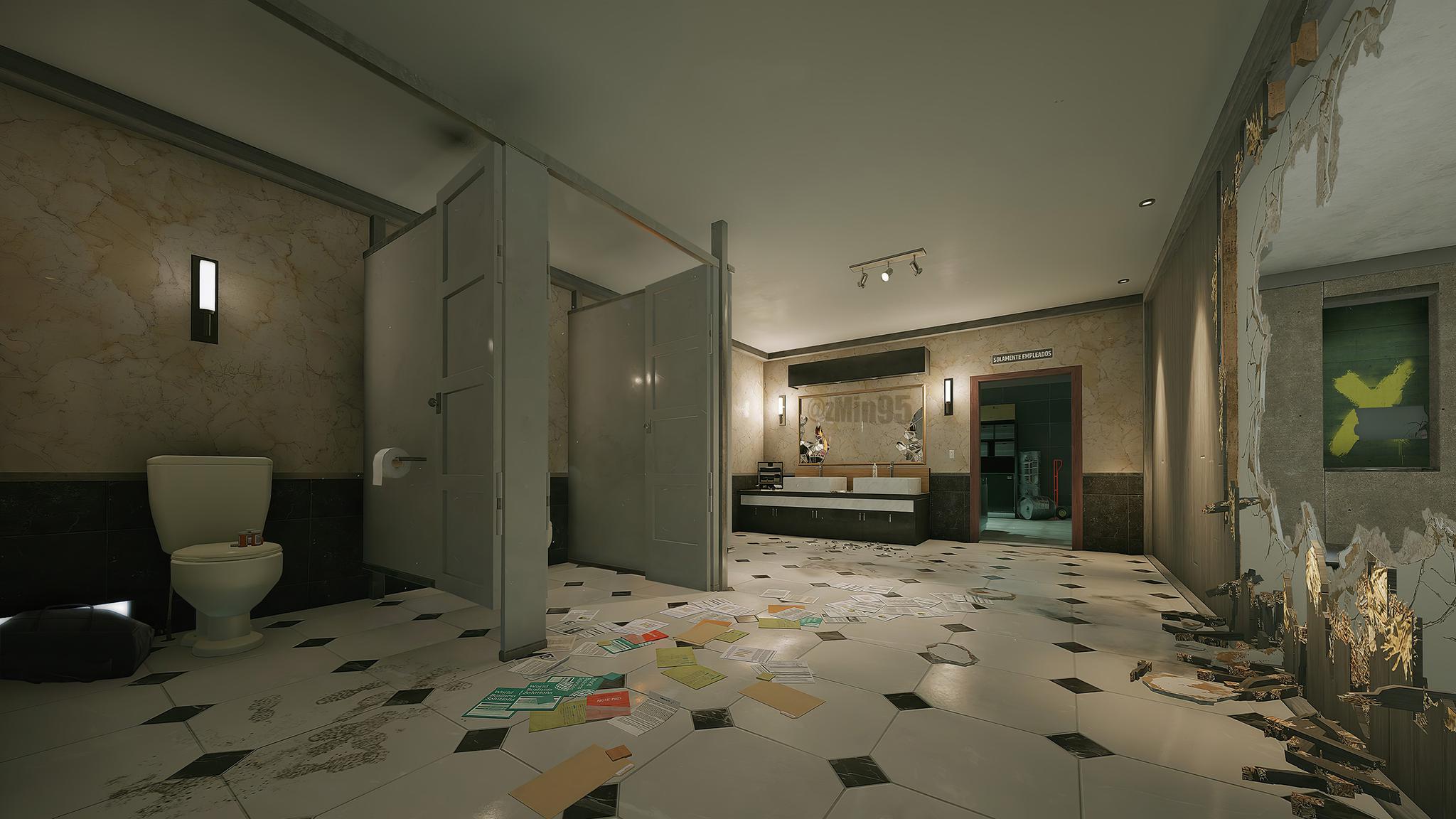 The drone hole being visually obstructed should give defenders playing in bathroom more freedom to contest service entrance.
Removing the metal bars helps negate some potential frustration and allows more flexibility with the opportunity to barricade a common angle.