In collaboration with G2 SHAS
LOBBY INSIDE BEFORE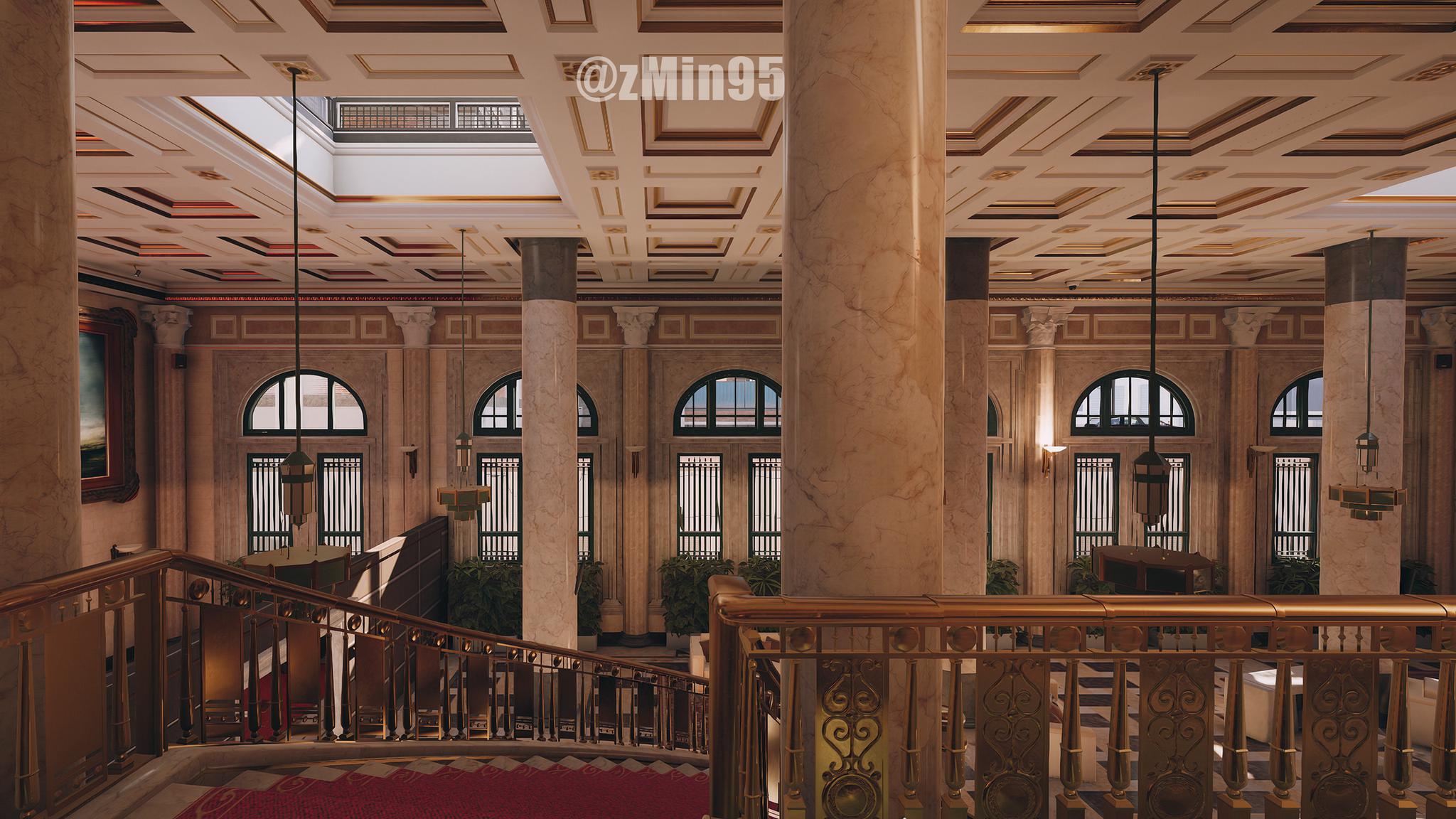 LOBBY INSIDE AFTER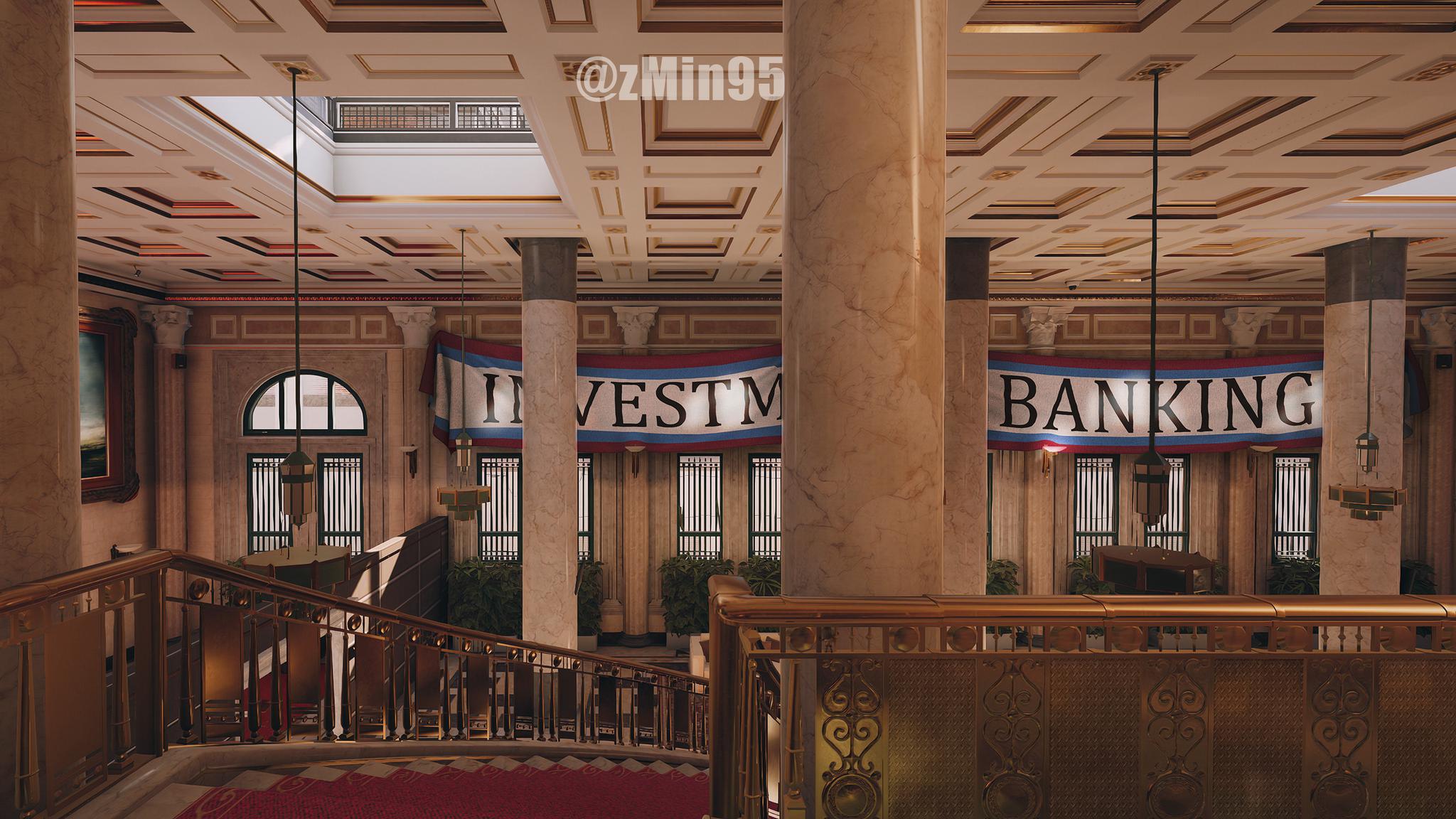 LOBBY OUTSIDE BEFORE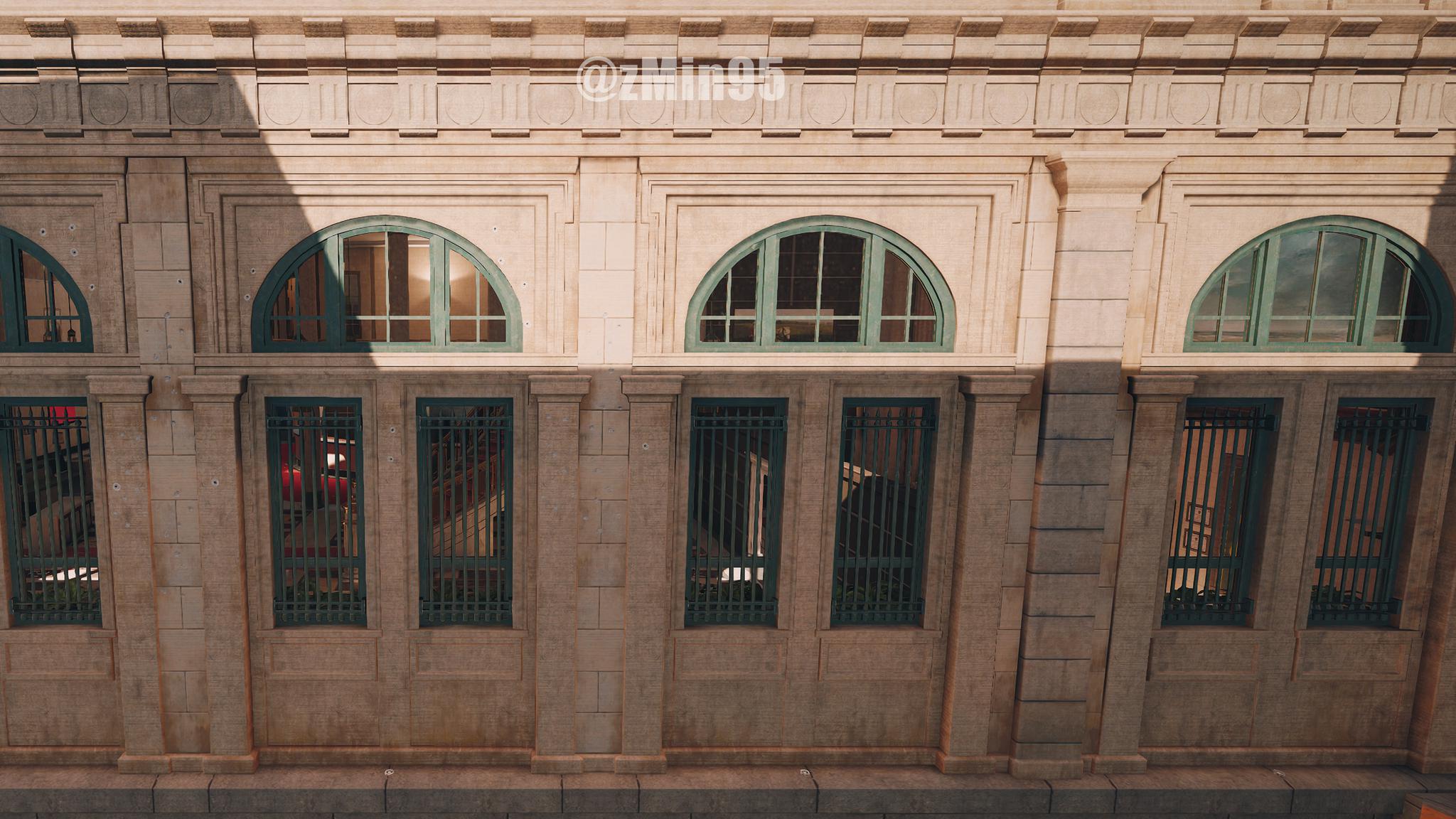 LOBBY OUTSIDE AFTER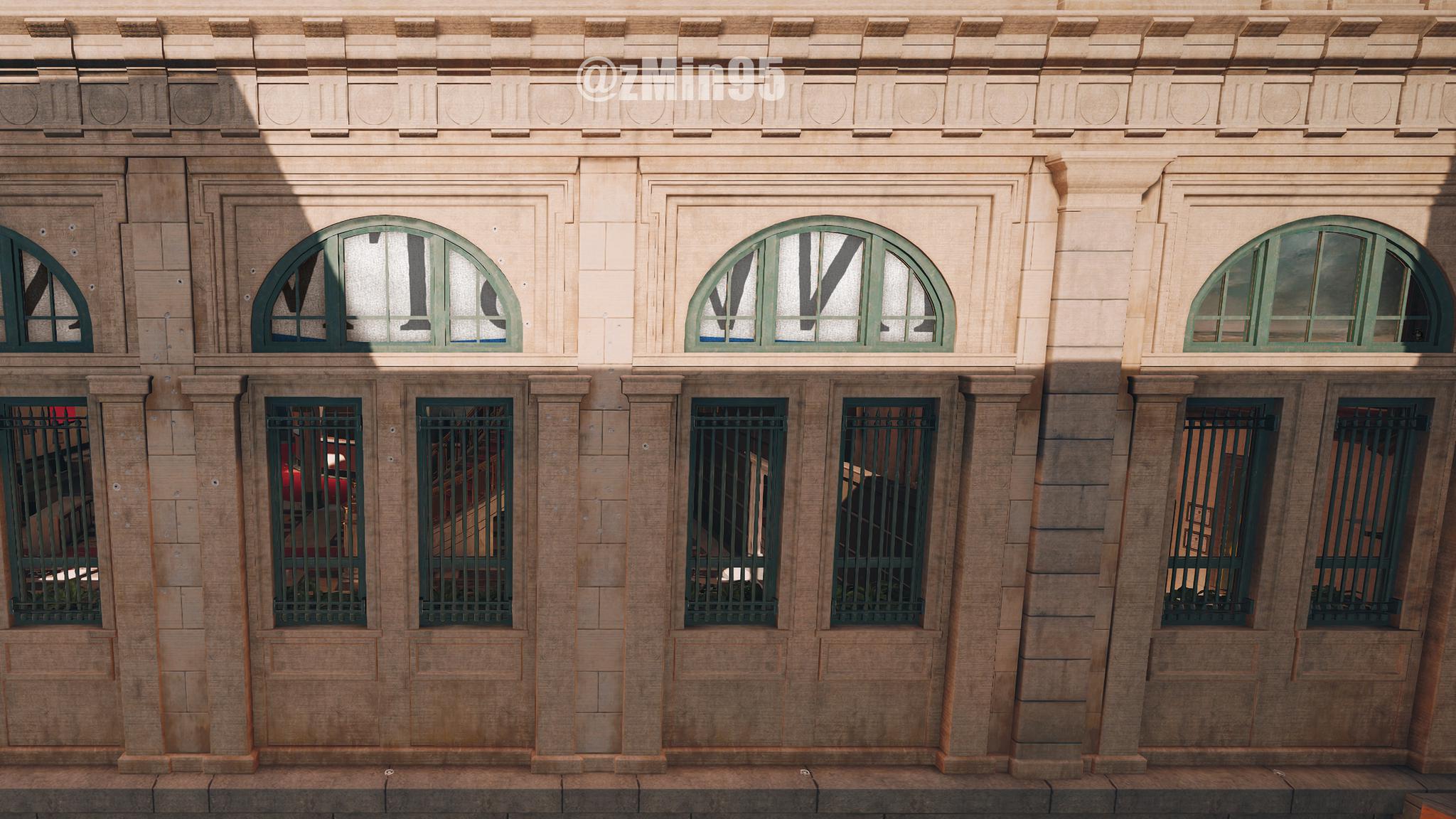 The banner and solid railings aid defenders by limiting the attackers LOS onto 2F balcony while still providing LOS through the soft wall in 2F Elevator Hallway. This change should primarily aid Executive Lounge & CEO Office and Teller's Office & Archives.

ELEVATOR 1F BEFORE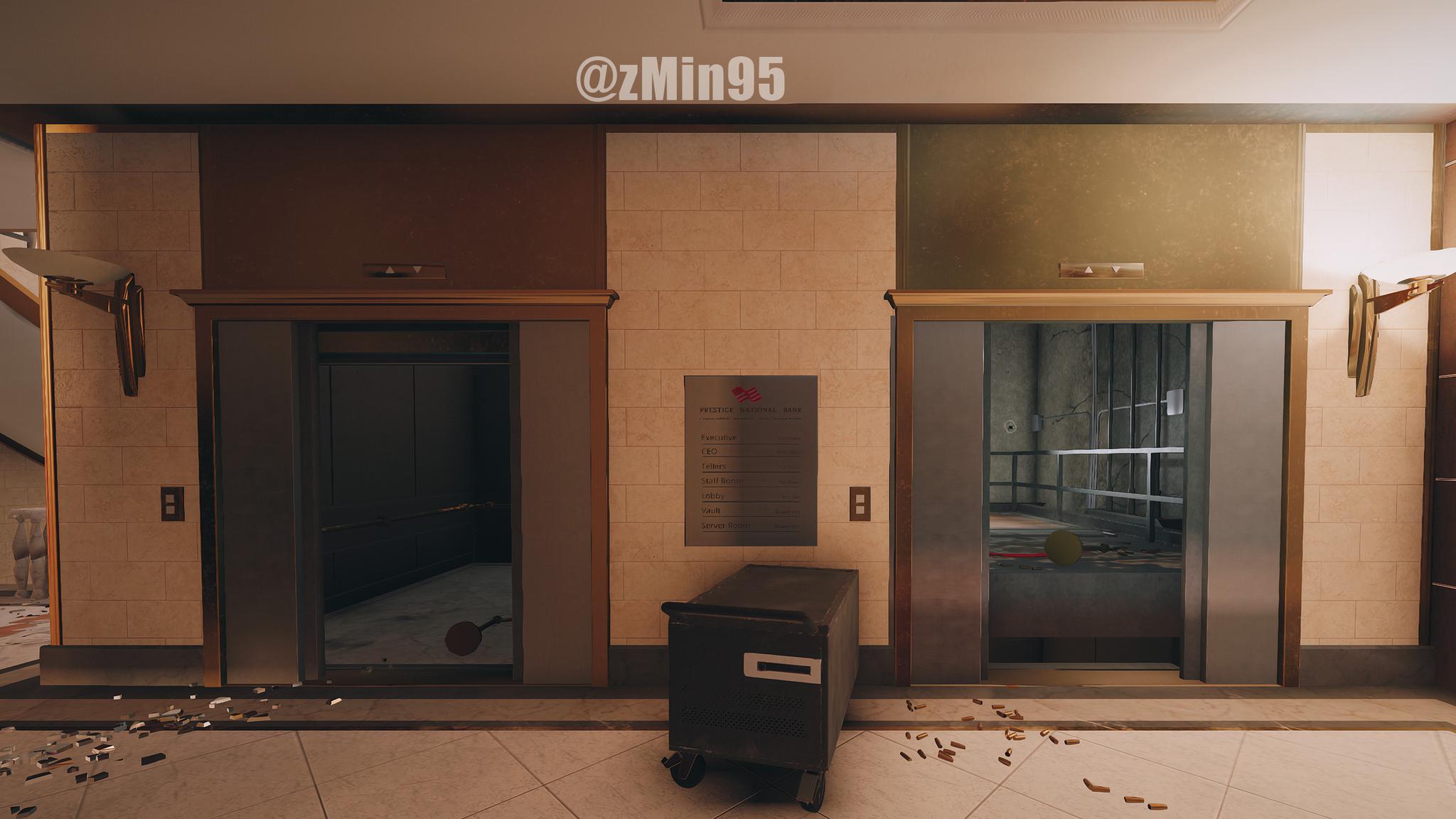 ELEVATOR 1F AFTER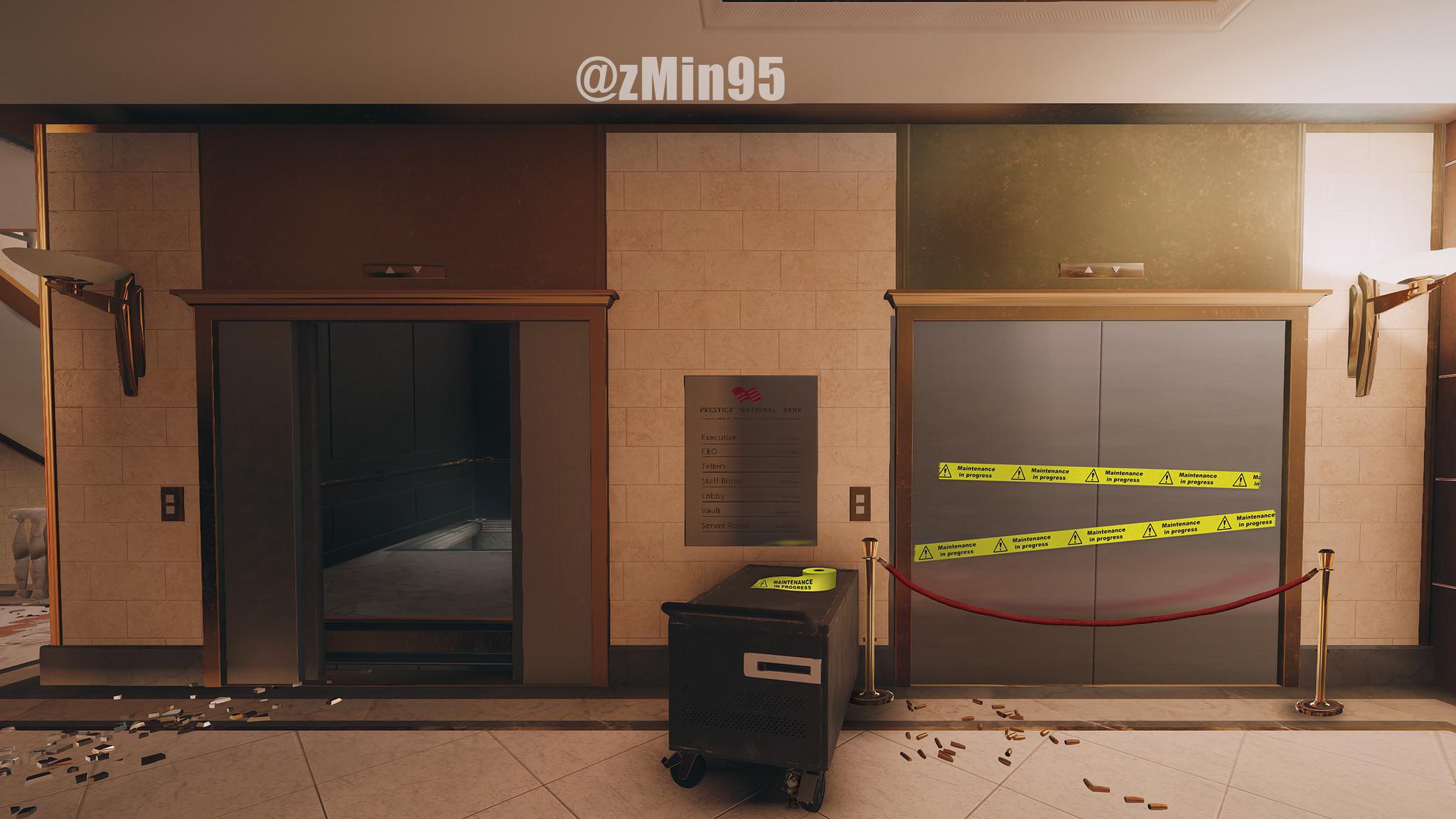 ELEVATOR BASEMENT BEFORE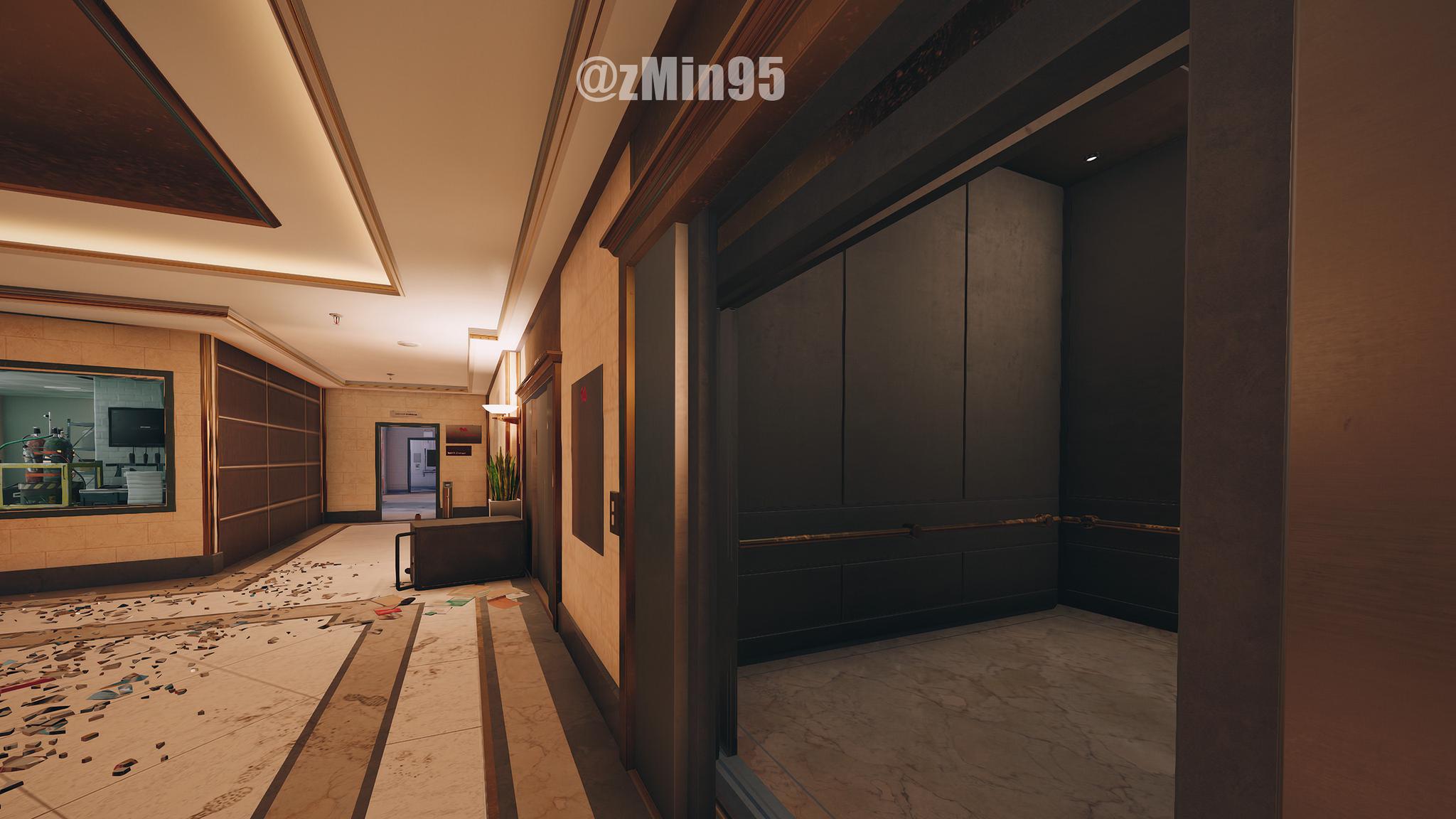 ELEVATOR BASEMENT AFTER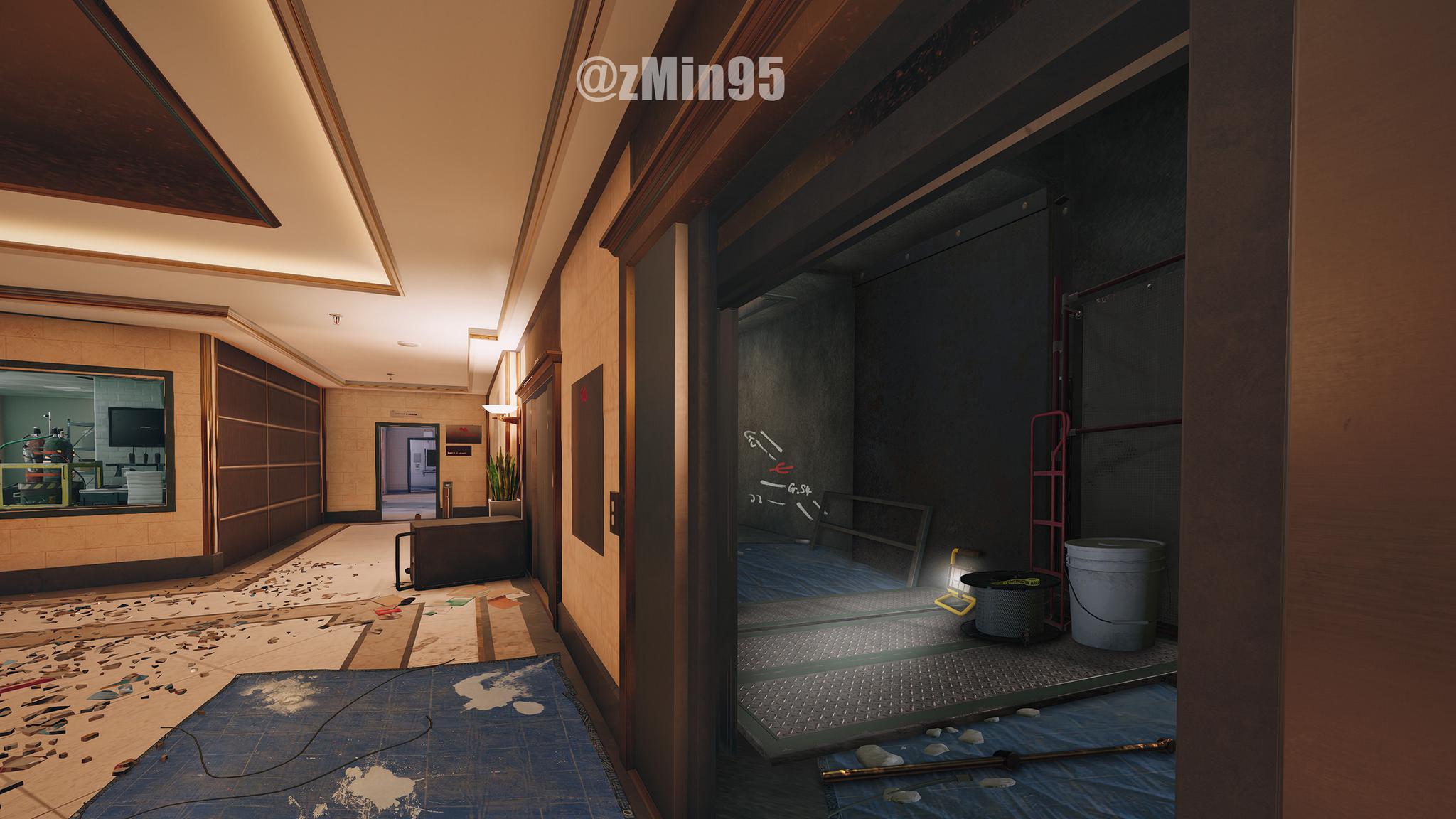 Switching the elevator hatch and adding a buffer area in the basement elevator allows attackers a safer route through the shafts while still having to commit after dropping down.


VAULT ENTRANCE BEFORE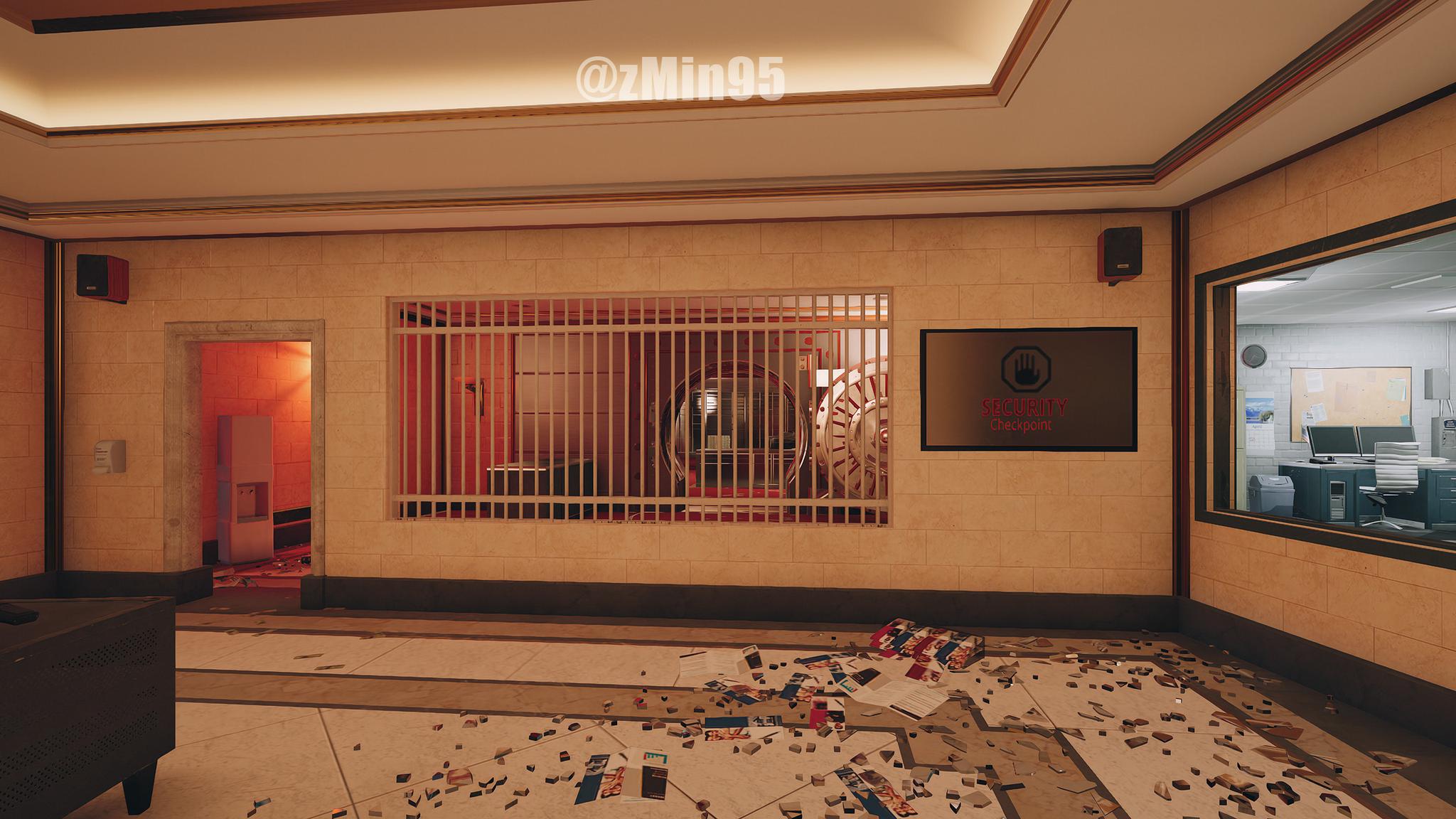 VAULT ENTRANCE AFTER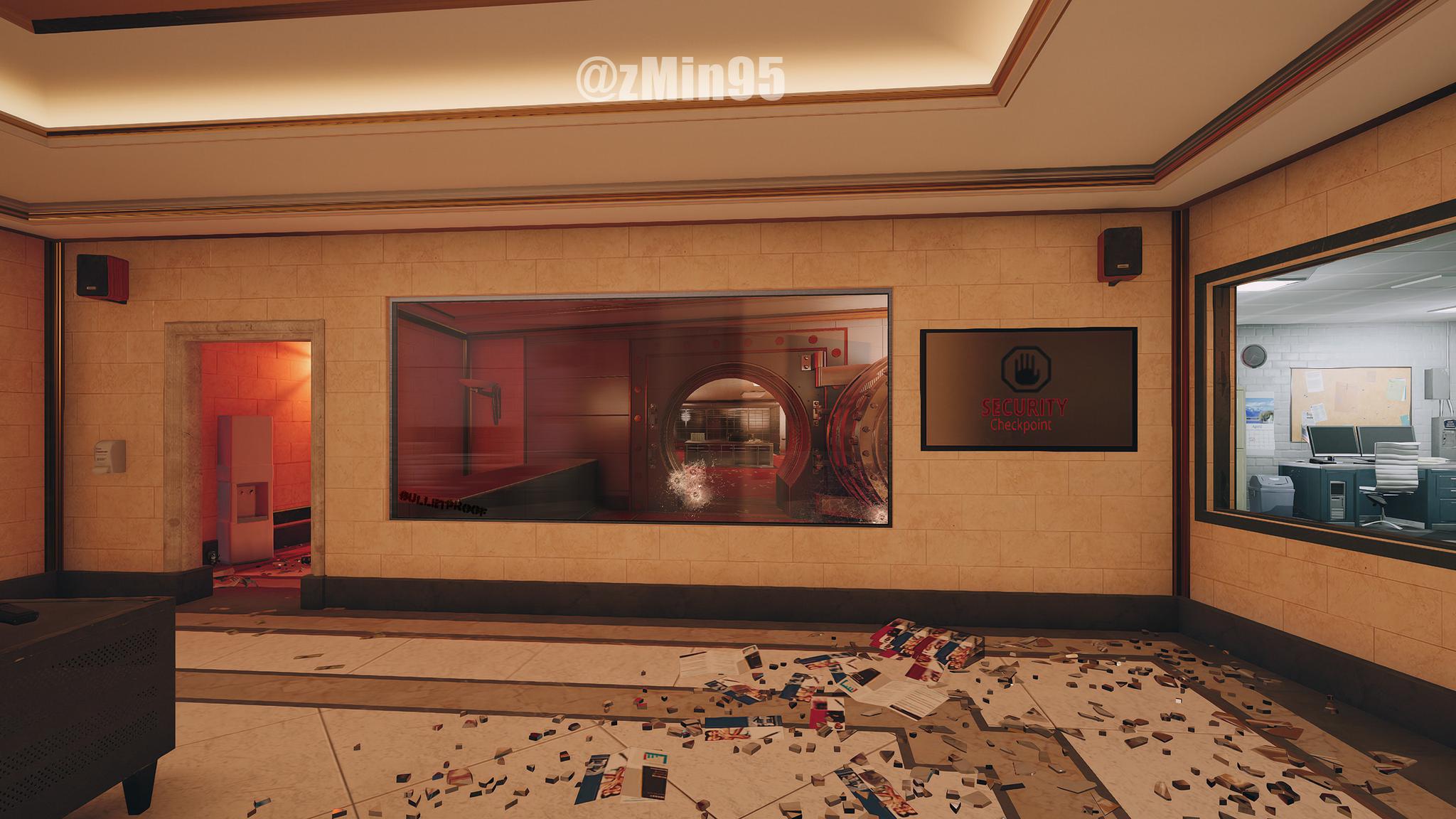 RECEPTION BEFORE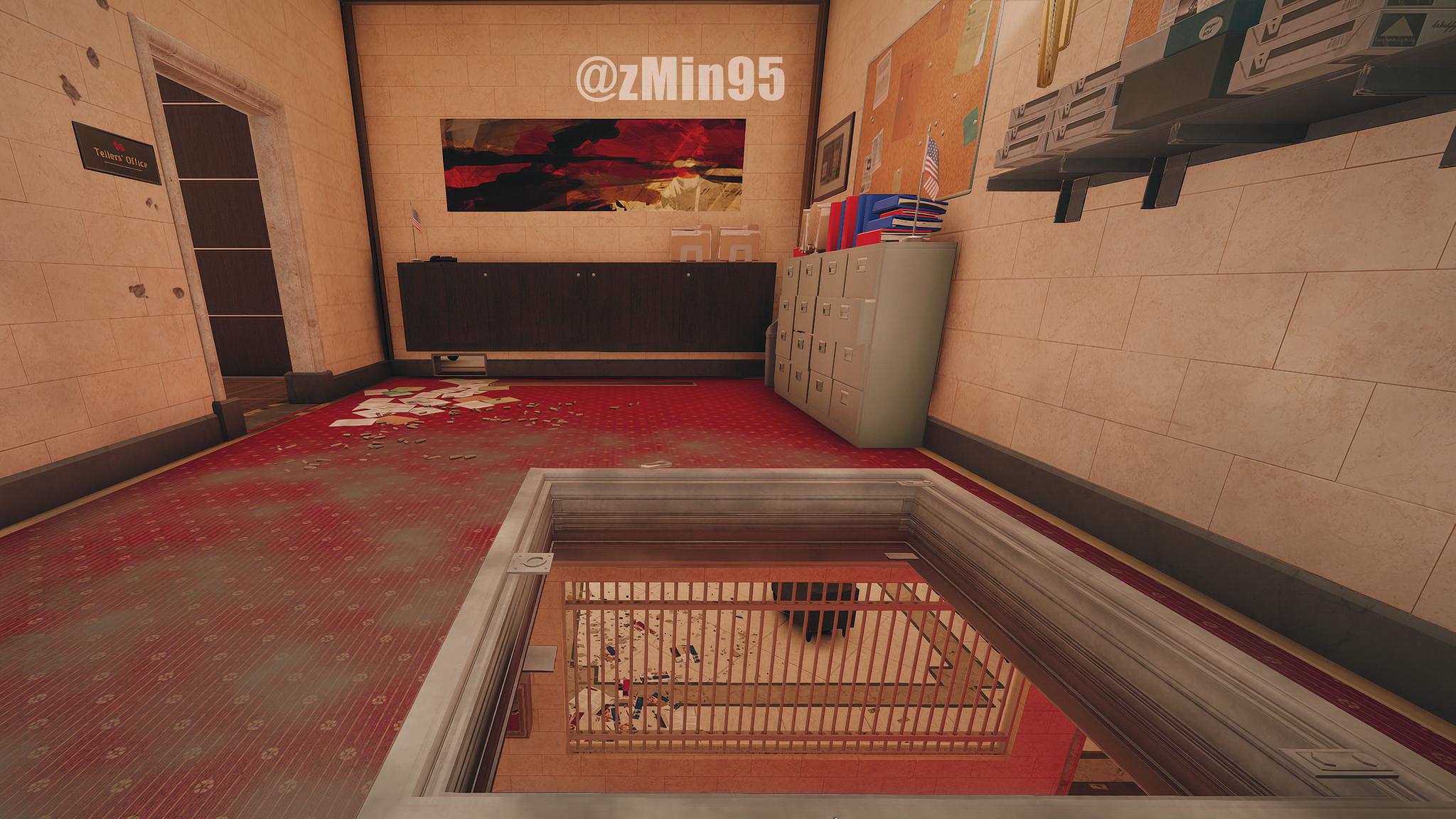 RECEPTION AFTER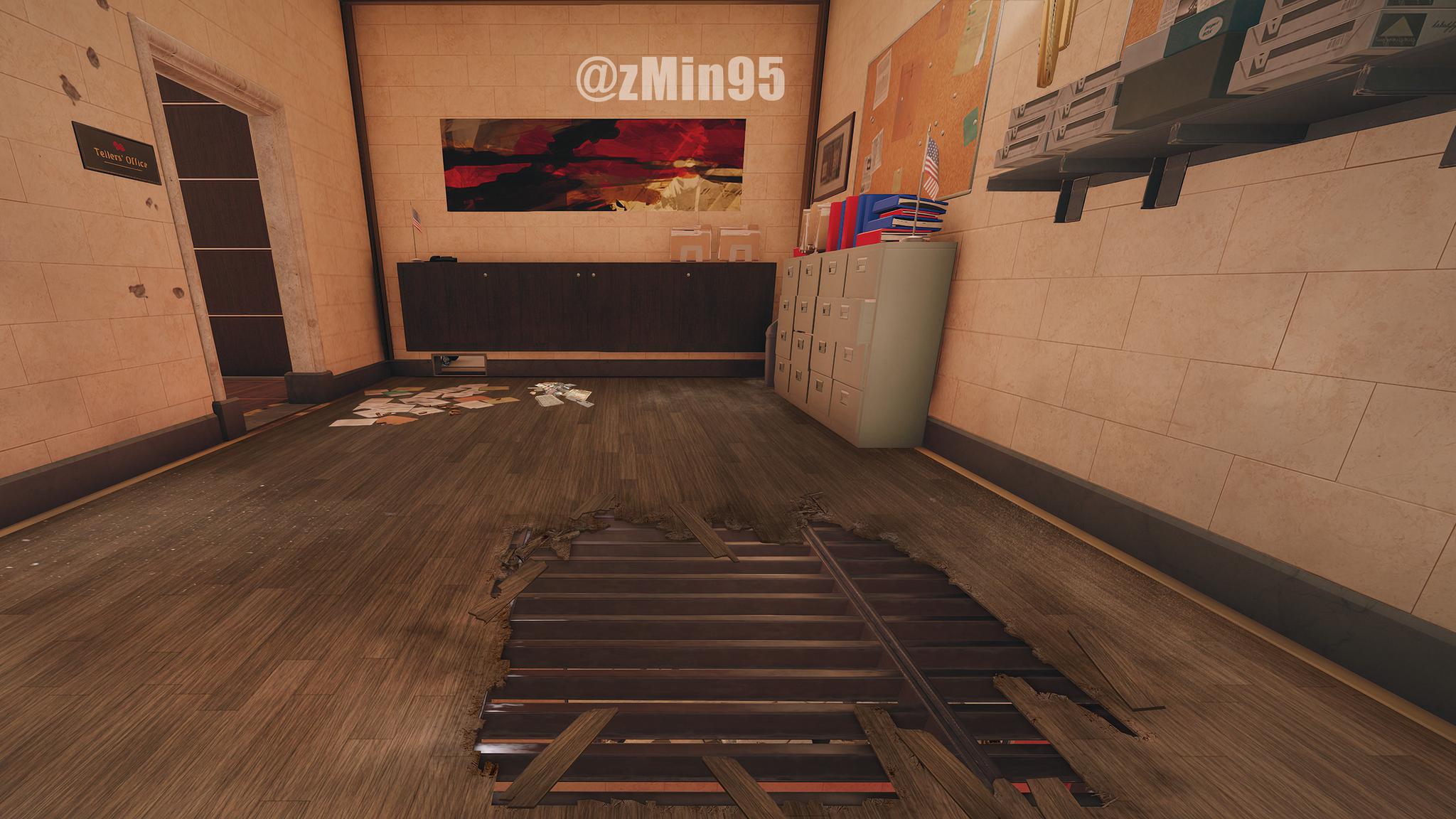 Replacing the metal bars in vault with bulletproof glass and removing the reception hatch but making the floor soft in exchange should make the vault entrance into a dynamic position to hold with sufficient counter play opportunities by attackers.



BACK ALLEY BEFORE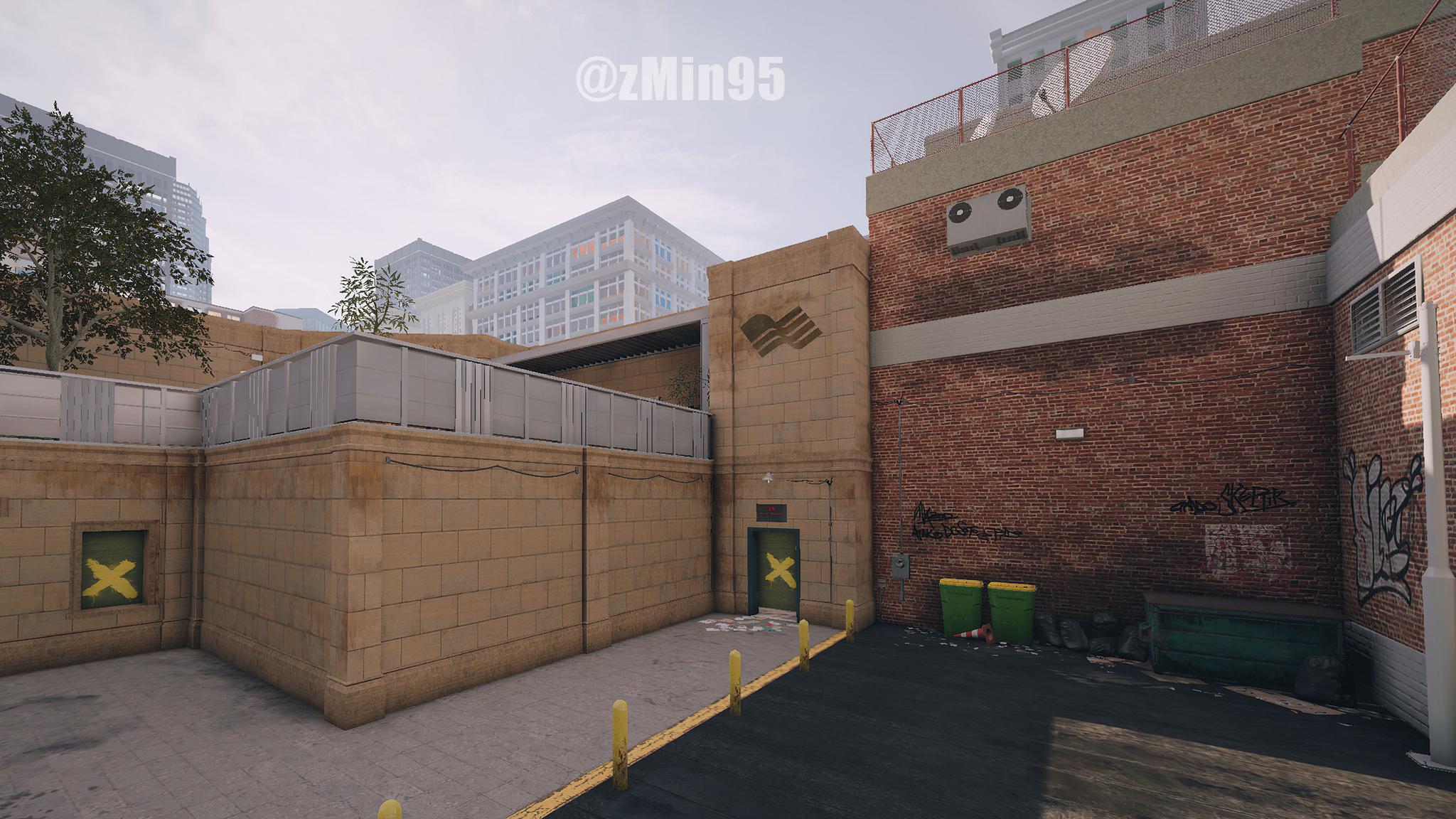 BACK ALLEY AFTER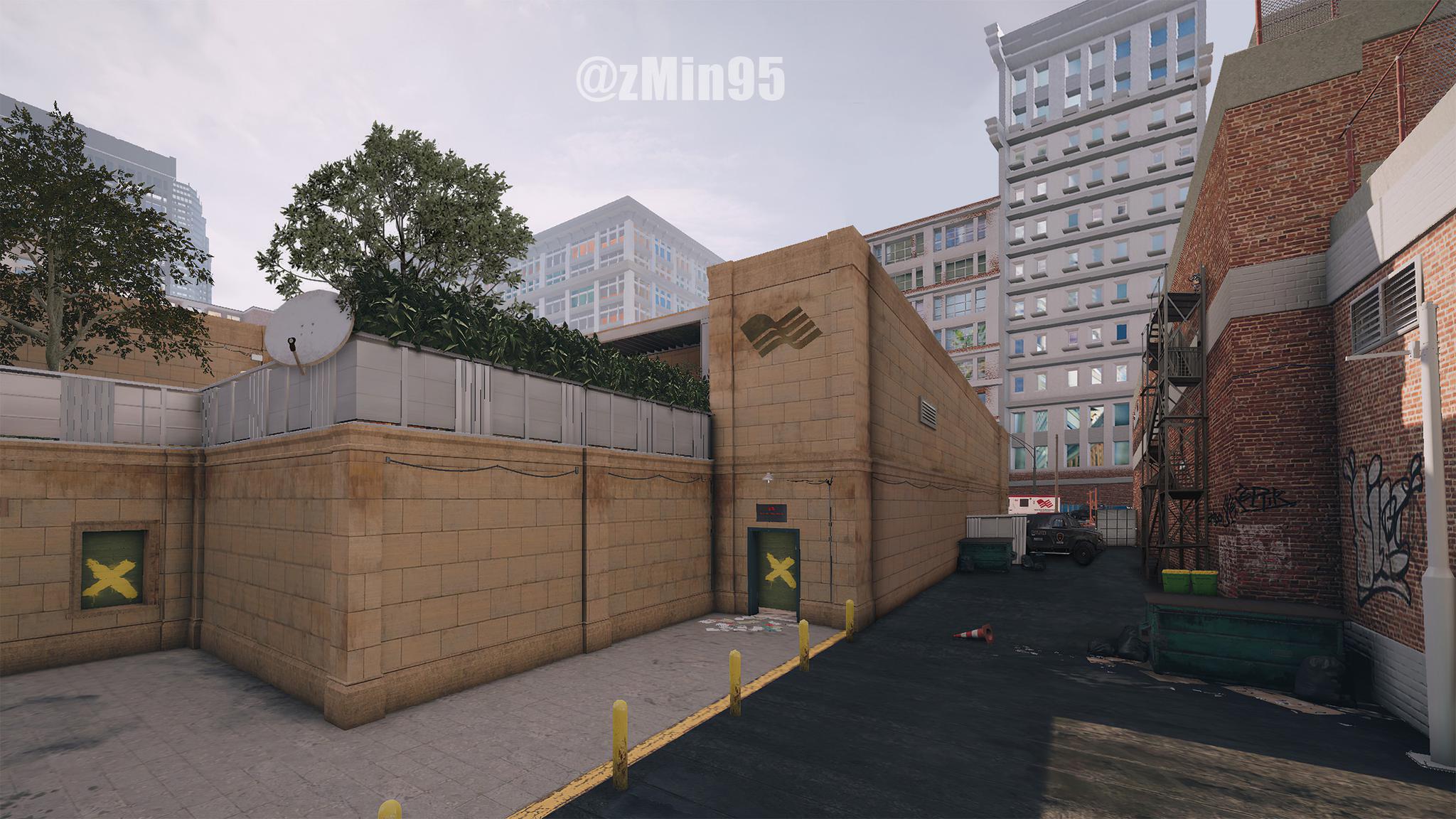 Opening up and external route from Back Alley towards Jewelry Front allows attackers to rotate faster to the other side of the building while providing enough cover for safety from electrical door. Some added vegetation helps combat the terrace runout.